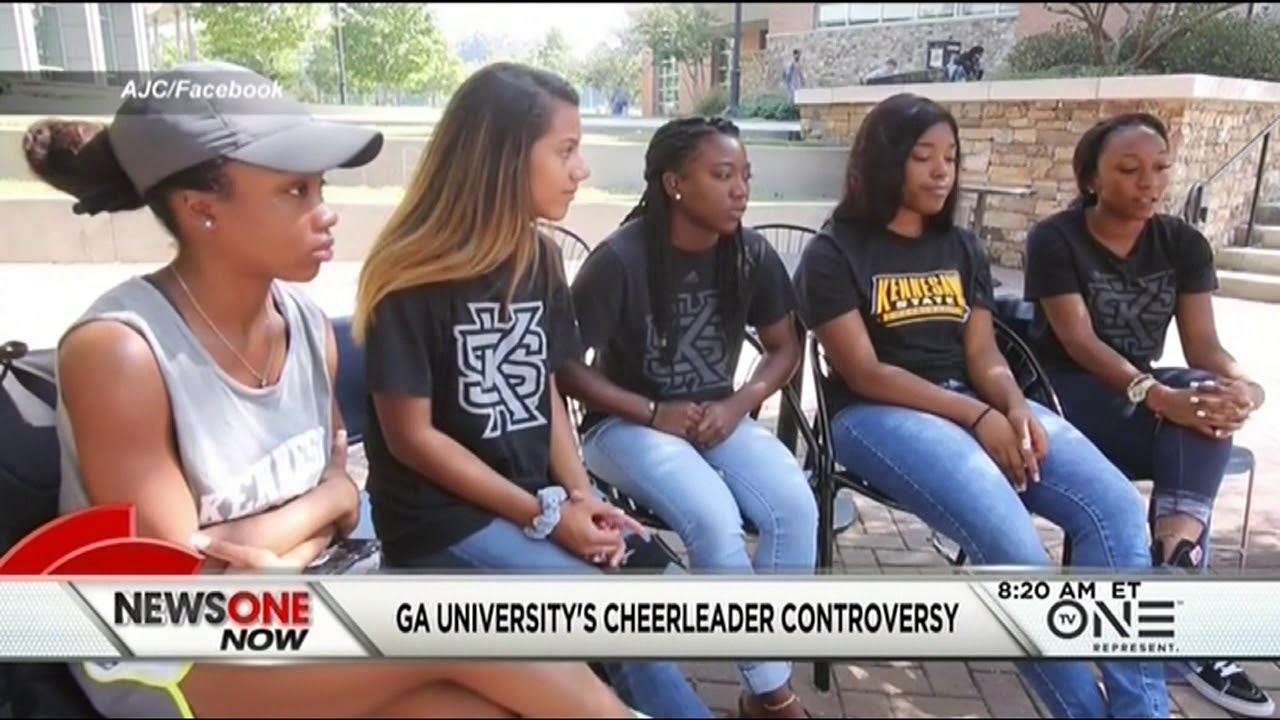 Video: Kennesaw State Univ. Cheerleaders No Longer Allowed On The Field After #TakeAKnee Protest
Kennesaw State University cheerleaders are no longer allowed on the field during the national anthem.
This, after five of them decided to take a knee. However, the Lawyers' Committee for Civil Rights Under Law and SCLC have teamed up to put the breaks on the University and demand answers.
_
Listen, download and subscribe to the ALL NEW Roland Martin Unfiltered Audio Podcast on iTunes http://ow.ly/Hctl30eeN19
Visit Roland Martin's NEW digital lifestyle and information website http://AllThat.tv
Hit the thumbs up button and subscribe to the channel to see more content like this. http://bit.ly/2ubQ9NV
Want more Roland Martin? Watch NewsOne Now every weekday morning starting at 7AM ET on TV One.
Follow Roland Martin on the following social media platforms:
Facebook: http://bit.ly/2dgI2GO
Twitter: http://bit.ly/2dgFOra
Instagram: http://bit.ly/2d48Acu
For more info about Roland visit http://www.rolandsmartin.com
Roland Martin Podcast on iTunes: http://apple.co/2iado2r
NewsOne Now Podcast on iTunes: http://apple.co/2abI3f4
NewsOne Now Podcast on Google Play Music: http://bit.ly/2iAhm7t
---

The Black Talk Radio Needs Your Help, Make A Donation Today!
Check or Money Orders to Black Talk Media Project, PO Box 65, Mt. Holly, NC 28120

Join Us In Black Talk Radio's Private Social Media Community!