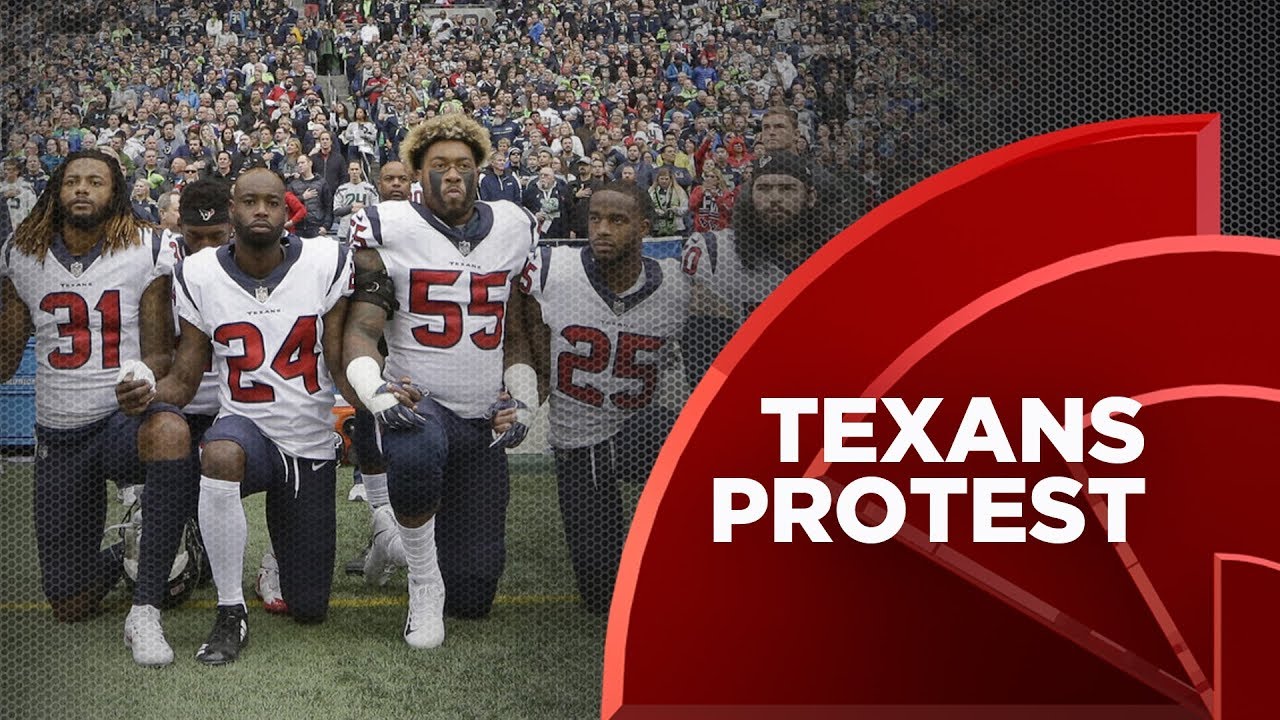 Video: Texans Players Protest The Team Owner's 'Inmates Running The Prison' Comments
ESPN reported in a meeting earlier this month among NFL owners to discuss whether or not they should mandate players stand during the anthem, Houston Texans' owner Bob Mcnair allegedly told fellow NFL owners quote "we cant have inmates running the prison." the backlash was immediate.
McNair released an apology Friday, but that didn't stop star receiver DeAndre Hopkins from skipping practice that day. Runningback D'onta Forman left practice early on Friday. McNair issued another statement and met with the team
Before Sunday's game against the Seattle Seahawks, all of the team's black players kneeled, and at least one white player kneeled. Hopkins later told reporters words are not going to stop him from going out on the field and performing.
Listen, download and subscribe to the ALL NEW Roland Martin Unfiltered Audio Podcast on iTunes http://ow.ly/Hctl30eeN19
Visit Roland Martin's NEW digital lifestyle and information website http://AllThat.tv
Hit the thumbs up button and subscribe to the channel to see more content like this. http://bit.ly/2ubQ9NV
Want more Roland Martin? Watch NewsOne Now every weekday morning starting at 7AM ET on TV One.
Follow Roland Martin on the following social media platforms:
Facebook: http://bit.ly/2dgI2GO
Twitter: http://bit.ly/2dgFOra
Instagram: http://bit.ly/2d48Acu
For more info about Roland visit http://www.rolandsmartin.com
Roland Martin Podcast on iTunes: http://apple.co/2iado2r
NewsOne Now Podcast on iTunes: http://apple.co/2abI3f4
NewsOne Now Podcast on Google Play Music: http://bit.ly/2iAhm7t
---

The Black Talk Radio Needs Your Help, Make A Donation Today!
Check or Money Orders to Black Talk Media Project, PO Box 65, Mt. Holly, NC 28120

Join Us In Black Talk Radio's Private Social Media Community!