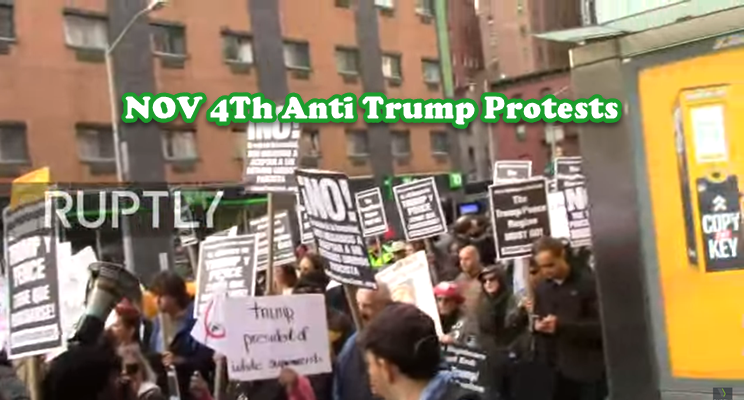 Video: LIVE Nationwide US protest against Trump hits New York City
Protesters are taking to the streets of New York City on Saturday, November 4, as part of a nationwide call to action to demonstrate against US President Donald Trump and US Vice President Mike Pence.
Under the motto 'This Nightmare Must End: the Trump/Pence Regime Must Go!', the open call challenges all critics of the US government to protest "day after day, night after night" until Trump's administration leaves office.
Video on Demand: http://www.ruptly.tv
Contact: cd@ruptly.tv
Twitter: http://twitter.com/Ruptly
Facebook: http://www.facebook.com/Ruptly
---

The Black Talk Radio Needs Your Help, Make A Donation Today!
Check or Money Orders to Black Talk Media Project, PO Box 65, Mt. Holly, NC 28120

Join Us In Black Talk Radio's Private Social Media Community!