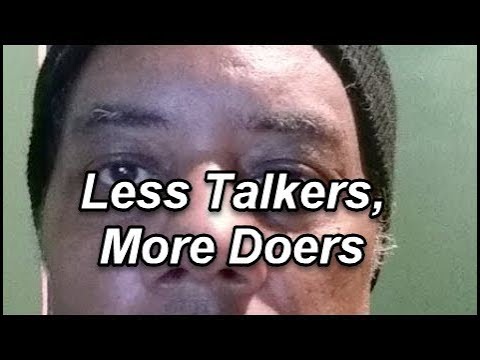 Less Talking, More Doing Please
Podcast: Play in new window | Download (Duration: 9:59 — 13.8MB) | Embed
Subscribe: Google Podcasts | Stitcher | Email | TuneIn | RSS | More
It is really getting tiring listening to people talk about problems while engaging in no problem solving while those who are putting in the work to solve problems are getting very little support.
Max's Paypal: prysmaticdreams@gmail.com
You can support the Black Talk Media Project in three ways.
1. Make a donation via Paypal or by sending a check or money order made out to the US-based non-profit media organization Black Talk Media Project.
Paypal: http://tinyurl.com/fundblackmedia
Checks or money orders made out to Black Talk Media Project, PO Box 65, Mt. Holly, NC 28120.
2. Join BTR Community: http://btrcommunity.com
3. Share the campaign with family and friends and encourage them to do the same.
Black Talk Media Project seeks to reverse the damaging impact of the 1996 Telecommunications Act on Black radio, the heartbeat of the Black community. Help us create New Black Media For The New Millennium.