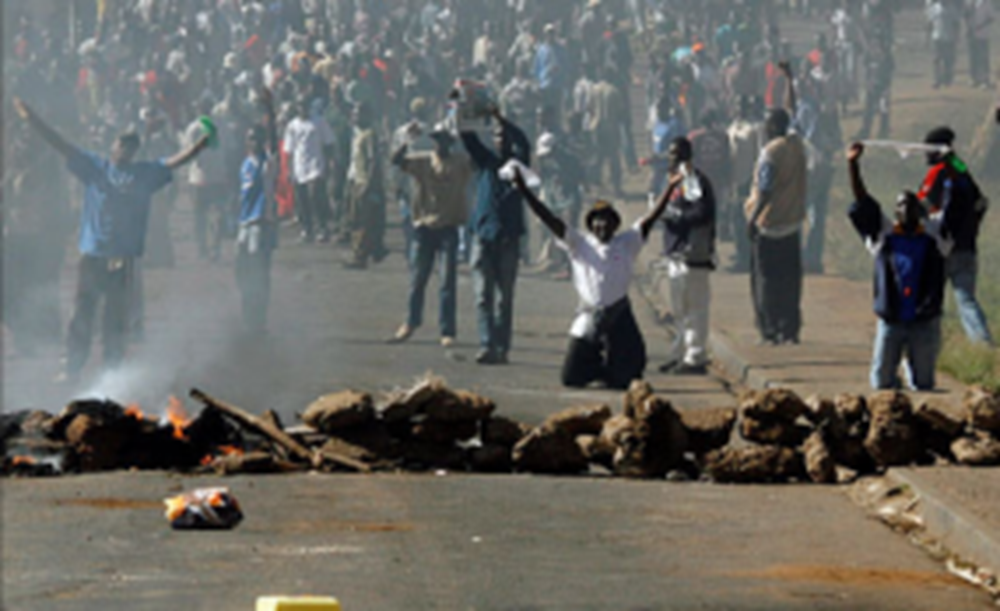 Kenyan Police Accused Of Extrajudicial Killings, Kenyan Activists Demand Justice
BTR News (Kenya) The death toll from election-related violence last year was over 100 according to findings released by  Human Rights Watch. While police brutality and extrajudicial murders by police are captures in International headlines, especially since professional sports players have participated in various protests, the same issue is present all over the world and in Africa.
The families of those killed by police in Kenya are demanding justice but say they don't know if anyone is paying attention.
Two victims were brothers Victor and Benard Okoth who were both in their early twenties when they were killed allegedly by Kenyan police during unrest which was sparked by results of the presidential run-off.
Their mother Benna Buluma says she remembers the day. According to her, because of the tensions, people were stockpiling food so she woke up early to get some vegetables and her son Victor walked in and left his baby, her grandchild with her. Her son Benard had just come from his house and she overheard them say they were going to the main road where protests were occurring where police were already throwing tear gas at protestors. Benna says she heard gunshots and arrived at the scene to find one her son Benard shot dead. She would later find her son Victor at the morgue. also dead from gunshots.
An activist Kennedy Chindi works documenting and reporting police abuses says that political reconciliation is impossible without justice.
"There is so much worry among the victims and survivors, mostly of police extrajudicial executions, because most of them right now fail to understand how their fate will be, " Chidi said, "because the two principals have come together and they are now forming some committees without putting in the interest of the victims and survivors…Now they are negotiating, the two of them, without the interest of those who died for their cause."