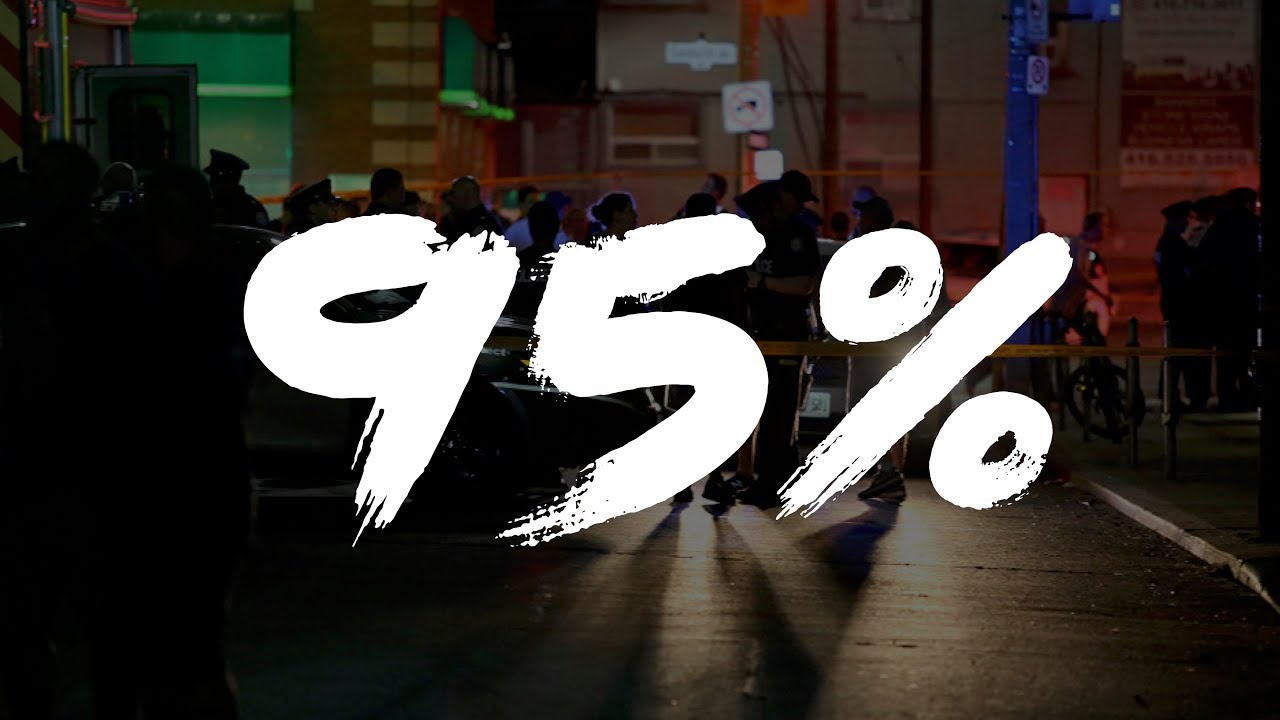 Video: White Mass Shooters Receive More Sympathy From The Media
White mass shooters receive much more sympathetic treatment in the media than black shooters, according to a new study that analyzed coverage of 219 attacks.
Findings showed that white shooters were 95 percent more likely to be described as "mentally ill" than black shooters.
Even when black shooters were described as mentally ill, the coverage was not as forgiving as it was for whites responsible for similar kinds of attacks, said Scott Duxbury, lead author of the study and a doctoral student in sociology at The Ohio State University.
"There's a big difference in how black and white mass shooters are covered in the media," Duxbury said.
"Much of the media coverage of white shooters framed them as sympathetic characters who were suffering from extreme life circumstances. But black shooters were usually made to seem dangerous and a menace to society."
For example, when shooters were framed in the media as mentally ill, 78 percent of white attackers were described as being victims of society – as being under a lot of stress, for example – versus only 17 percent of black shooters.
Duxbury conducted the research with Laura Frizzell and Sadé Lindsay, also sociology doctoral students at Ohio State. Their study appears online in the Journal of Research in Crime and Delinquency.
The researchers defined mass shootings as those in which four or more victims were shot in a single event, not including the perpetrator.
They used two news data sources to collect 433 media articles or transcripts about 219 randomly selected mass shootings in the United States from 2013 through 2015.
The researchers controlled for a variety of factors that could influence coverage, including the number of victims; whether any victims were women, children, family or romantic partners; whether the perpetrator committed suicide; whether the shooting took place in public; and whether the shooting was framed as gang violence.
After taking these factors into account, findings showed that whites were 95 percent more likely than blacks to be described in coverage as mentally ill. Latinos were 92 percent more likely than blacks to be described as mentally ill in media reports.
Full Report: https://news.osu.edu/white-mass-shooters-receive-sympathetic-media-treatment/
Join #FOWLERNATION!! http://bit.ly/SubscribeFowlerNation
Become a Patron! http://Patreon.com/FowlerShow
3 Steps To Join #FowlerNation!
1. Subscribe To The Fowler Show:
http://bit.ly/SubscribeFowlerNation
2. 'Like' The Richard Fowler Show on Facebook
http://www.facebook.com/RichardFowlerShow
3. 'Follow' Us on Twitter
http://www.twitter.com/fowlershow
These Patrons make the Fowler Show possible ($20+ monthly donation on Patreon.com/FowlerShow) & we couldn't do it without them!
Truthservers.com
Are you a fan of The Fowler Show? Become a Patron & help support independent media! Learn more here:
http://www.patreon.com/fowlershow
Want to help out but don't have any money to donate? Donate your account & help us get our stories out on social media. Learn more here:
http://www.donateyouraccount.com/fowlershow
If you liked this clip, share it with your friends and hit that "like" button!
1,500 Subscriber Behind The Scenes Reward Video –
http://www.youtube.com/watch?v=LT9x1PvQTBU
Subscribe to our Podcast on iTunes for free!
https://itunes.apple.com/us/podcast/the-richard-fowler-show/id510713880
@fowlershow
@richardafowler
http://www.facebook.com/richardfowlershow
http://www.fowlershow.com
http://fowlershow.tumblr.com/