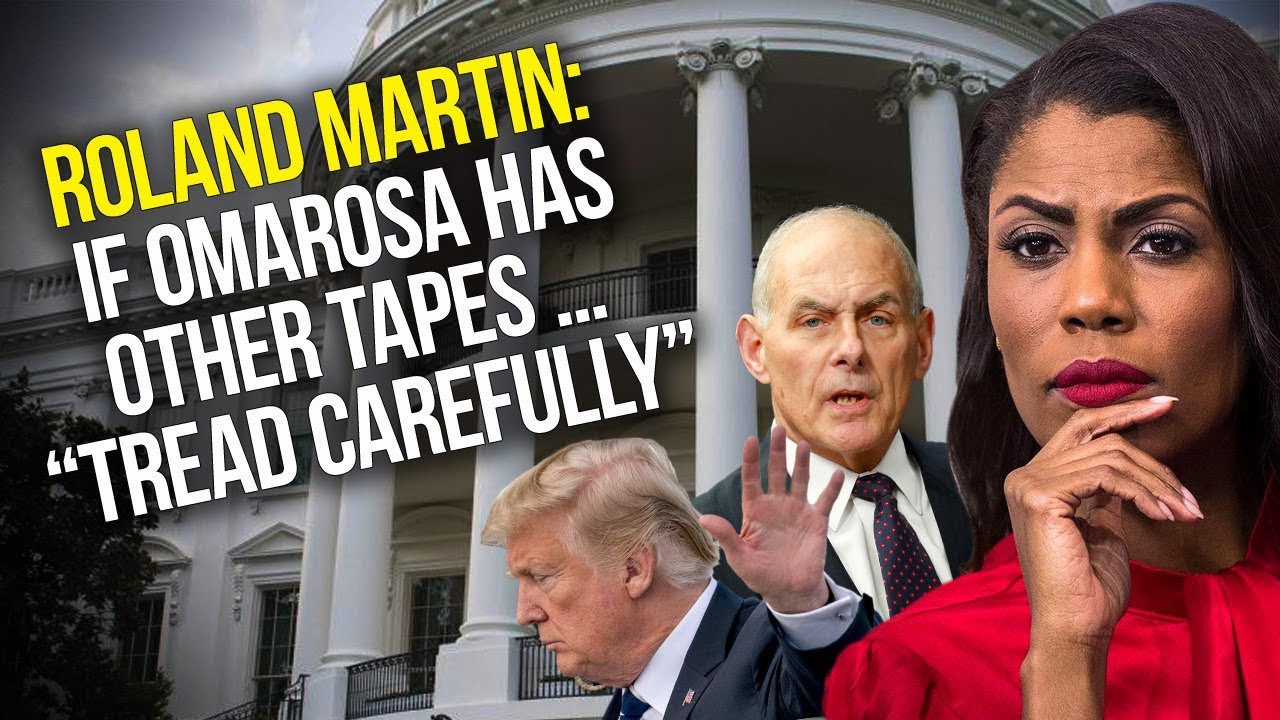 Roland Martin Talks Omarosa, Trump, Kelly Recordings: "If She Has Other Tapes … Trump Team Better Tread Carefully"
Roland Martin, Kelly O'Donnell, White House Correspondent and Legal Analyst, Danny Cevallos appeared on MSNBC's Velshi & Ruhle with hosts Ali Velshi and Stephanie Ruhle to discuss Omarosa Manigault's escalating battle with the Trump administration.
Video credit: MSNBC
Get ready! The #RolandMartinUnfiltered Daily Digital Show launches Sept. 4th, 2018. Visit http://www.RolandMartinUnfiltered.com to join the #BringTheFunk Fan Club to support independent fact-based journalism. Charter members will receive a shout out on Facebook and Twitter as well as perks and exclusives.
The Roland Martin YouTube channel is a news reporting and information site. Copyright Disclaimer Under Section 107 of the Copyright Act 1976, allowance is made for "fair use" for purposes such as criticism, comment, news reporting, teaching, scholarship, and research. Fair use is a use permitted by copyright statute that might otherwise be infringing. Non-profit, educational or personal use tips the balance in favor of fair use. No copyright infringement intended.