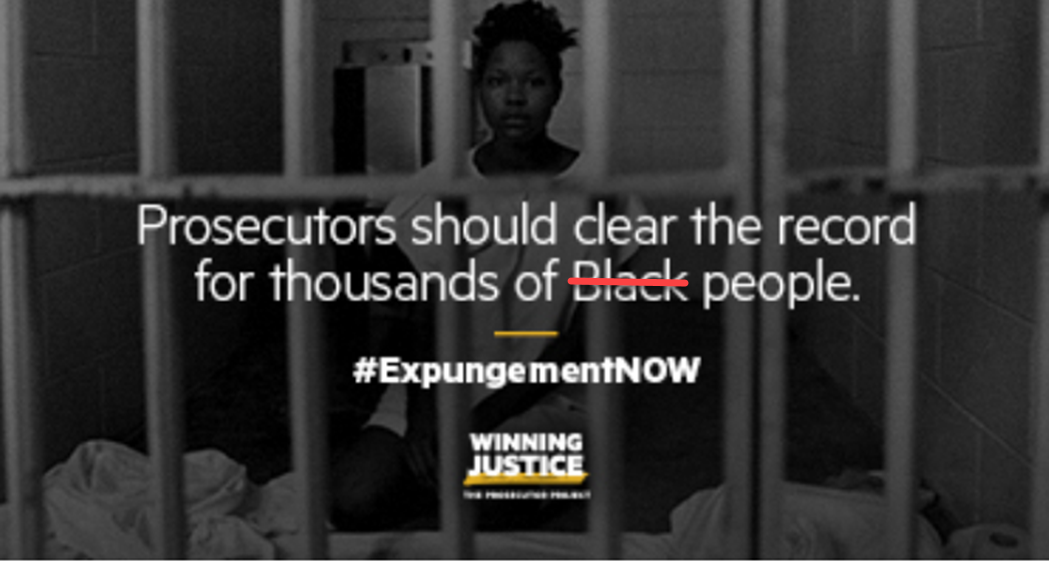 Color of Change Should Consider Codification In Campaign To Expunge Cannabis Convictions
BTR New – The Color of Change has a launched a petition that is asking District Attorneys across the United States to follow the example of Kym Foxx and Marilyn Mosbey in clearing thousands of cannabis convictions and the expungement of those records.
However, the text and the image used to promote this campaign is problematic in the color-coded language in the text that asks for the expungements to be based on race. This is not a codified request and could result in the petition not being taken seriously by individual District Attorneys not to mention it also asking a public official to act in violation of the Civil Rights Act of 1964 as it is promoting action based solely on the skin color of the individual and not based on justice for all people harmed by such convictions.
Of course, Color of Change means well and have been behind some great campaigns concerning the criminal justice system and perhaps the creator of this campaign did not critically consider the framing of the language.
The Civil Rights Act of 1964 (Pub.L. 88–352, 78 Stat. 241, enacted July 2, 1964) is a landmark civil rights and U.S. labor law in the United States that outlaws discrimination based on race, color, religion, sex, or national origin.
---
Scotty Reid is the founder of the non-profit media organization Black Talk Media Project which has been around for over 10 years. He is the host and producer of the BTR News podcast and New Abolitionists Radio which he has co-hosted for several years. He is a free-thinking Christian prison slavery abolitionist who can't be put in a box politically, socially or otherwise. He is the father of three and a US Army Veteran of the Gulf War. He has been producing news talk programming since 2007 and has interviewed hundreds of guests on various topics over the years. His favorite movie line is from Forrest Gump, "Are you stupid or something?".