Podcast: Play in new window | Download (Duration: 23:21 — 10.8MB) | Embed
Subscribe: Apple Podcasts | Android | Email | Google Podcasts | Stitcher | TuneIn | RSS | More

Black Talk Radio News – The cable news media and law & order types who seemingly believe the answer to resolving non-violent alleged offenses is to prosecute, convict and sentence to people to prison slavery.  This sort of tough on crime" mentality related to the Jussie Smollett case is on display heavily on right-leaning networks and blogs but calls for punishment from so-called left-leaning cable news contributors and hosts.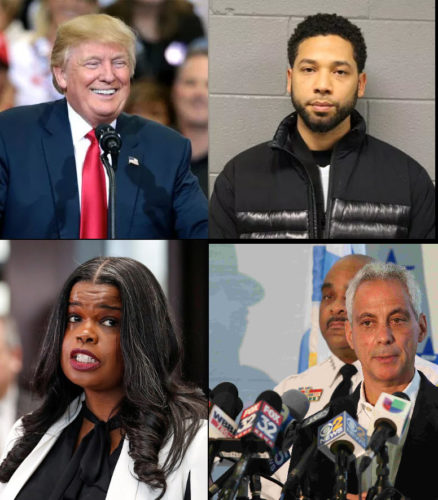 Joining us on this BTR News Brief is Roy Fleming.  Mr. Fleming is a progressive prosecutorial political consultant and strategist "who is a lawyer fighting to end mass incarceration". You can find out more about the services Mr. Fleming provides at foglightstrategies.org.
We will take a look at and discuss recent news concerning the actor Jussie Smollett who stood accused and charged for allegedly staging a hate crime in Chicago. According to Chicago news media outlet WGN,
Cook County prosecutors dropped all charges against actor Jussie Smollett Tuesday. He had been charged with 16 counts of disorderly conduct after Chicago police say he staged a racial and homophobic attack in the city in January. Those charges will be now be wiped from Smollett's record. Smollett performed recent community service, Monday and Saturday, with the Rainbow Push Coalition. They wrote a letter presented in court, along with the Black AIDS Foundation and Lyric Opera of Chicago, standing up for Smollett's character.
Take a listen and share these perspectives on the recent developments in the case and speculation on what led to the drop charges.