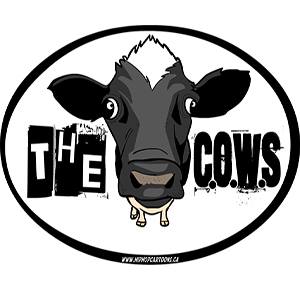 The C.O.W.S. Compensatory Call-In 05/18/19
Podcast: Play in new window | Download (Duration: 2:57:06 — 82.3MB) | Embed
Subscribe: Google Podcasts | Email | TuneIn | RSS | More
Saturday, May 18th 9:00PM Eastern/ 6:00PM Pacific
The Context of White Supremacy
 hosts the weekly Compensatory Call-In. We encourage non-white listeners to dial in with their codified concepts, new terms, observations, research findings, workplace problems or triumphs, and/or suggestions on how best to Replace White
 Supremacy With Justice ASAP. We'll use these sessions to hone our use of words as tools to reveal truth, neutralize White people. We'll examine news reports from the past seven days and – hopefully – promote a constructive dialog. 
Whites invested time recognizing the 65-year anniversary of the Brown v. Board of Education decision which allegedly ended school "segregation." It's widely acknowledged that so-called segregation is as bad or worse now than it was at the time of the Supreme Court decision. Federal Judge Damon Kieth passed away earlier this year after serving a half century on the bench. A memorial honoring his life and counter-racist efforts was held this week in Michigan. Judge Kieth was 96.
INVEST in The COWS – http://paypal.me/TheCOWS
CALL IN NUMBER: 605.313.5164 CODE 564943#
#JohnSingleton
INVEST in The COWS – paypal.me/TheCOWS
The C.O.W.S. Radio Program is specifically engineered for black & non-white listeners – Victims of White Supremacy. The purpose of this program is to provide Victims of White Supremacy with constructive information and suggestions on how to counter Racist Woman & Racist Man.
Phone: 1-641-715-3640 – Access Code 564943# Hit star *6 & 1 to enter caller cue
Station Name:
The Context of White Supremacy
Content Type:
audio/mpeg
Stream Genre(s):
Talk
Website:
Archives
Additional Players