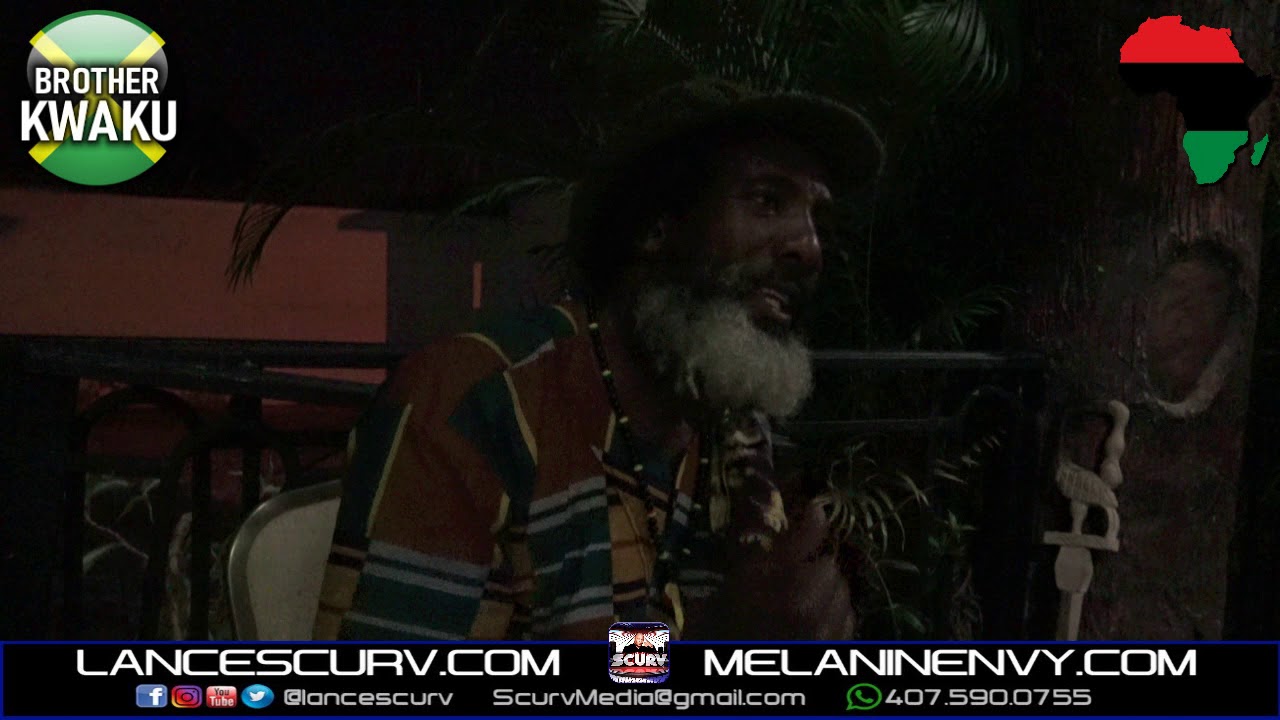 GATEKEEPERS, SELLOUTS & AGENTS HAVE A HEAVY PRICE TO PAY FOR WHAT THEY'VE DONE TO THEIR OWN PEOPLE!
SUBSCRIBE FOR MORE VIDEOS: https://www.youtube.com/user/lancescurv?sub_confirmation=1
CONNECT WITH ME:
CALL/TEXT: 407.590.0755
E-MAIL: ScurvMedia@gmail.com
iPHONE APP: https://goo.gl/iv3qKA
ANDROID APP: http://bit.ly/2IJsrjG
INSTAGRAM: http://www.instagram.com/lancescurv/
FACEBOOK: https://www.facebook.com/lancescurv/
TWITTER: https://twitter.com/lancescurv/
WEBSITE: https://www.lancescurv.com/
FORUM: https://www.MelaninEnvy.com/
TEXT MESSAGE ALERTS: https://mobile-text-alerts.com/subscribe/Scurv
E-MAIL UPDATES: http://eepurl.com/desKXb
PAYPAL DONATIONS: https://www.paypal.me/Scurv
LanceScurv is an Culture Critic, Podcast Host, Blogger, Cartoonist & Social Media Activist and Vegan who focuses on the issues that THE BLACK NATION face the world over that the Mainstream Media is deathly afraid to touch!
Call in live at the designated showtime toll free at 888.575.3769 or 321.420.4666 for international calls from outside of the U.S. Text /call Lance at 407.590.0755 if you have any inquiries about the program or desire a one on one interview.
As always, please like, comment, share & subscribe
TO JOIN THE LANCESCURV SHOW VIA PHONE FROM OUTSIDE OF THE UNITED STATES, FOLLOW THESE INSTRUCTIONS:
1. DIAL THE LOCAL ACCESS NUMBER BELOW BASED ON YOUR LOCATION.
2. WHEN PROMPTED, ENTER EITHER 888.575.3769 or 321.420.4666 THEN PRESS #.
ARGENTINA: 011 5352-7853
AUSTRALIA: 02 8417 2302
AUSTRIA: 0720 883760
BELGIUM: 02 808 40 28
BULGARIA: 02 491 6412
CANADA: 647 694-4842
COLOMBIA: 1 5087553
CROATIA: 01 7776 564
CYPRUS: 25 030290
CZECH REPUBLIC: 228 881 354
CZECH REPUBLIC: 597 499 796
DENMARK: 69 91 25 10
DOMINICAN REPUBLICAN: 829 954-8429
EL SALVADOR: 2113 1872
ESTONIA: 668 3205
FINLAND: 09 42450409
FRANCE: 01 82 88 57 11
GERMANY: 030 30807999
GREECE: 21 1198 3594
HONG KONG: 5808 3219
HUNGARY: 1 408 8251
IRELAND: 01 525 5652
ISRAEL: 072-223-7397
ITALY: 06 9480 3196
JAPAN: 06 9480 3196
LATVIA: 66 163 203
LITHUANIA: 8-5 214 0245
LUXEMBOURG: 27 86 01 18
MALAYSIA: 03-9212 1770
MALTA: 2778 0968
MEXICO: 01 55 4628 2602
NETHERLANDS: 020 808 4062
NEW ZEALAND: 09-887 3488
NORWAY: 23 96 01 42
PANAMA: 833-9020
PERU: 01 7087243
POLAND: 22 307 18 02
PORTUGAL: 308 802 875
Puerto Rico: 787 919-0379
ROMANIA: 031 630 0092
SINGAPORE: 3158 0641
SLOVAKIA: 02 334 183 24
SLOVENIA: 01 888 82 12
SOUTH AFRICA: 087 551 7697
SOUTH KOREA: 02-6022-2388
SPAIN: 911 23 89 04
SWEDEN: 08-408 394 78
SWITZERLAND: 022 518 08 35
TAIWAN, PROVINCE OF CHINA: 02 7705 4488
UNITED KINGDOM: 020 3514 1993
UNITED STATES: 401 283-2000