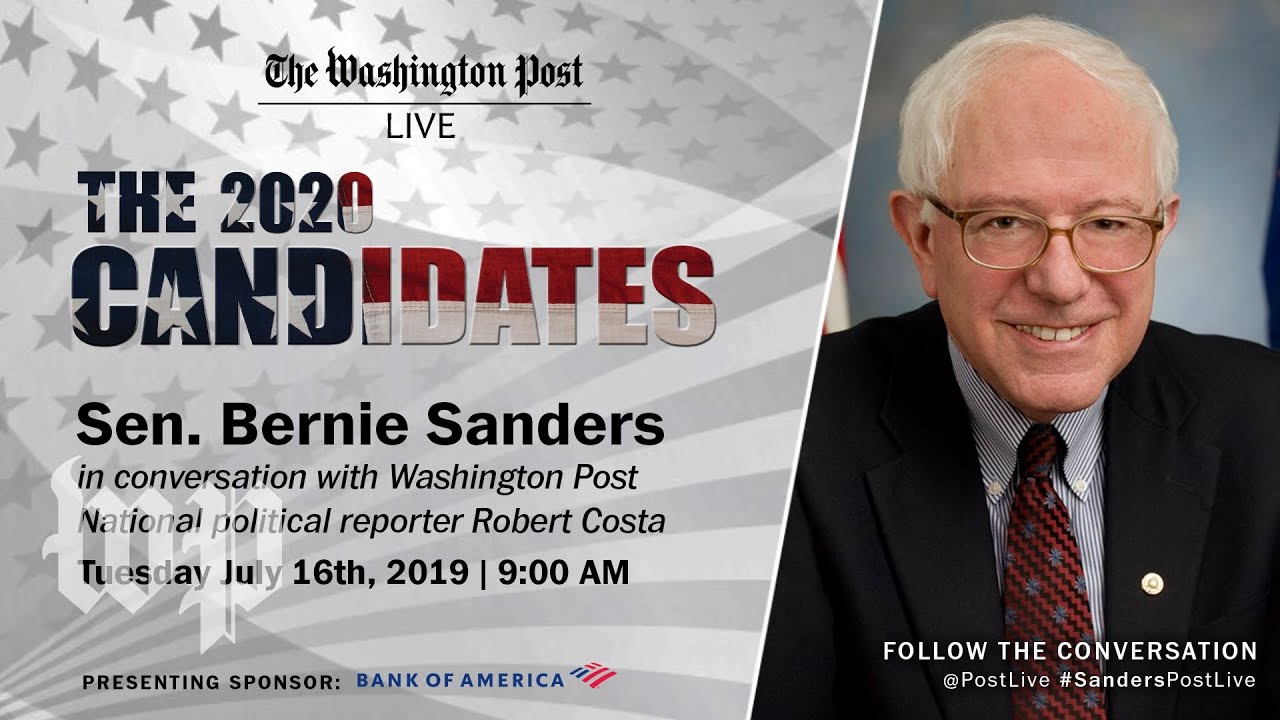 Presidential Candidate Sen. Bernie Sanders Talks Trump's Racism, Joe Biden's School Segregation & Progressive Policies For The Masses
By Scotty T Reid – Sen. Bernie Sanders sat down with a reporter from the Washington Post for an extended interview where topics touched on issues like racism to which the Senator continued to call President Trump a racist in a matter of fact kind of way when asked about the attacks on Democratic Reps. Alexandria Ocasio-Cortez (N.Y.), Ilhan Omar (Minn.), Ayanna Pressley (Mass.) and Rashida Tlaib (Mich.).  Police arrested a man
When asked about Joe Biden's past support for School Busing and willingness to team up with segregationists to pass his legislation, Sander's took issue with how the reporter framed the question which included a parsed quote from him during the time which left out his comment that the "federal government doesn't give a s**t about African Americans".
Sen. Sanders when discussing wealth inequality was not shy to point out the Washington Post's owner, Jeff Bezos who also owns Amazon belongs to a billionaire class that Trump has given tax cuts that make their tax liability zero and that their wealth grows while the middle class has lost billions. Sander's focused on the populist progressive solutions to the nation's myriad of problems that are part of his Presidential platform.
Sanders believes he has the best shot at defeating Donald Trump because of the grassroots movement built around his campaign which is the first in US history to have 1 million volunteers.
---