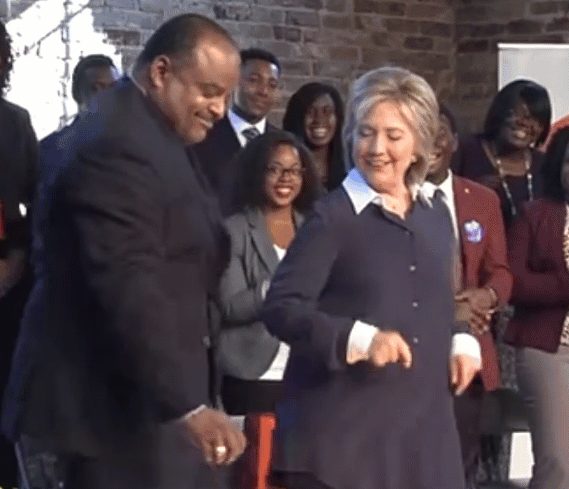 BTR News: Black Political Pundits Riding The Clinton Smear Train
Podcast: Play in new window | Download (Duration: 54:14 — 24.9MB) | Embed
Subscribe: Google Podcasts | Stitcher | Email | TuneIn | RSS | More
[the_ad id="35245″]

BTR News – Working-class and poor Black people do not have many media options when it comes to honest and objective reporting on political news. The few choices offered to them don't always come from outlets owned by us or controlled by us and even when it is, everyone isn't for all of us. Taking a look at a few Black media pundits who have been riding the Clinton Smear Train and possible reasons for such dishonest reporting.
All programming is supported in part by your donations to the non-profit new media organization Black Talk Media Project and is tax-deductible. The Black Talk Media Project was founded in 2008 with the goal to encourage and support independent media producers targeting African-Americans and the African Diaspora with content relevant to their existence and experiences. The Black Talk Radio Network was ranked #1 in Black digital radio and audio podcasts by Feedspot in 2019.
Donate via Paypal with or without a Paypal account:
https://www.blacktalkradionetwork.com/linkout/35245
Check or M/O: Black Talk Media Project, PO Box 65, Mt. Holly, NC 28120-0065
Join BTR Community social media platform
https://www.btrcommunity.com/about
Join Cash App and set up a new account, donate $5 to Black Talk Media Project's Cash App account, get $5 deposited in your new account by Cash App which will also deposit an additional $5 to the account of Black Talk Media Project.
New Sign Ups: https://www.blacktalkradionetwork.com/linkout/45317