Podcast: Play in new window | Download (Duration: 4:14 — 2.0MB) | Embed
Subscribe: Apple Podcasts | Android | Email | Google Podcasts | Stitcher | TuneIn | RSS | More
By Scotty T. Reid – During this political campaign season, we are being bombarded with the question of "electability" and the need for Democrats to nominate a "moderate" to face Trump. Headlines of the Bernie hating corporate media are actively attempting to sink his campaign and pushing moderate Democrats and in Bloomberg's case, a right-wing racist and billionaire who bragged about targeting New York teens and young men for harassment by the NYPD. This argument falls flat on its face considering many of these same people, both Democrats, and Republicans in 2016 said a moderate was needed to stop Trump in the Republican Primary which failed and Trump then went on to defeat the moderate Hillary Clinton.
Most of us for our entire lives have been told that the USA is a Christian nation so view moderation from a Christian faith perspective. The so-called "moderate Democrat", is just another word for a politician who is an incrementalist and/or in the corner of the status quo and they might as well be moderate members of the GOP.
In the current times of great poverty and homelessness, wars and rumors of wars, mass wealth inequality, massive student and medical debt, mass incarceration aka prison slavery, millions dying too soon because of a lack of access to healthcare and a lack of access to higher education for millions, these are not the times for moderation.
Here are three Bible scriptures concerning moderation.
Revelation 3:16: So, because you are lukewarm, and neither hot nor cold, I will spit you out of my mouth.
Matthew 12:30: Whoever is not with me is against me, and whoever does not gather with me scatters.
Revelation 3:15 I know your works: you are neither cold nor hot. Would that you were either cold or hot!
When we view these scriptures through the lens of politics, these scriptures are basically telling you to go hard or stay home, fence riders or moderates would be rejected by Christ.
Not a Christian? Let us view moderation through the lens of historical politics during the period leading up to the Civil War. There were moderate so-called slavery abolitionists like Abraham Lincoln who expressed in letters to his Southern Democratic friends, that he was content to allow slavery in the South to continue but attempted to strike a bargain with slavers whereas slavery would only be prohibited in the midwestern territories gained by displacing Native Americans which he had no problem doing.
If not for the Black Church and Black Christians and their white allies in the mold of John Brown, pushing zealously to end slavery to the point that they were willing to die to free those enslaved, plantation slavery would have never come to an end when it did but, of course, the devil is a trickster who appears as an angel of light, and a great deceiver and moderates were looking to reunite with their slaver cousins in the South, inserted an exception clause into the 13th Amendment to create prison slavery and passed laws to target those who had just come out of slavery.
If you are not with us New Abolitionists and on fire to end prison slavery via Sanders's Prisoners Bill of Rights, then you are against us and every person sitting in a cage right now. Moderation in the face of great evil is for cowards and spineless men.
---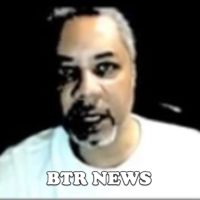 Scotty Reid is the founder of the non-profit media organization Black Talk Media Project which is in its 12th year. He is the host and producer of the BTR News podcast and New Abolitionists Radio which he has co-hosted for several years. He is a free-thinking Christian prison slavery abolitionist who can't be put in a box politically, socially or otherwise. He is the father of three and a US Army Veteran of the Gulf War. He has been producing news talk programming since 2007 and has interviewed hundreds of guests on various topics over the years.