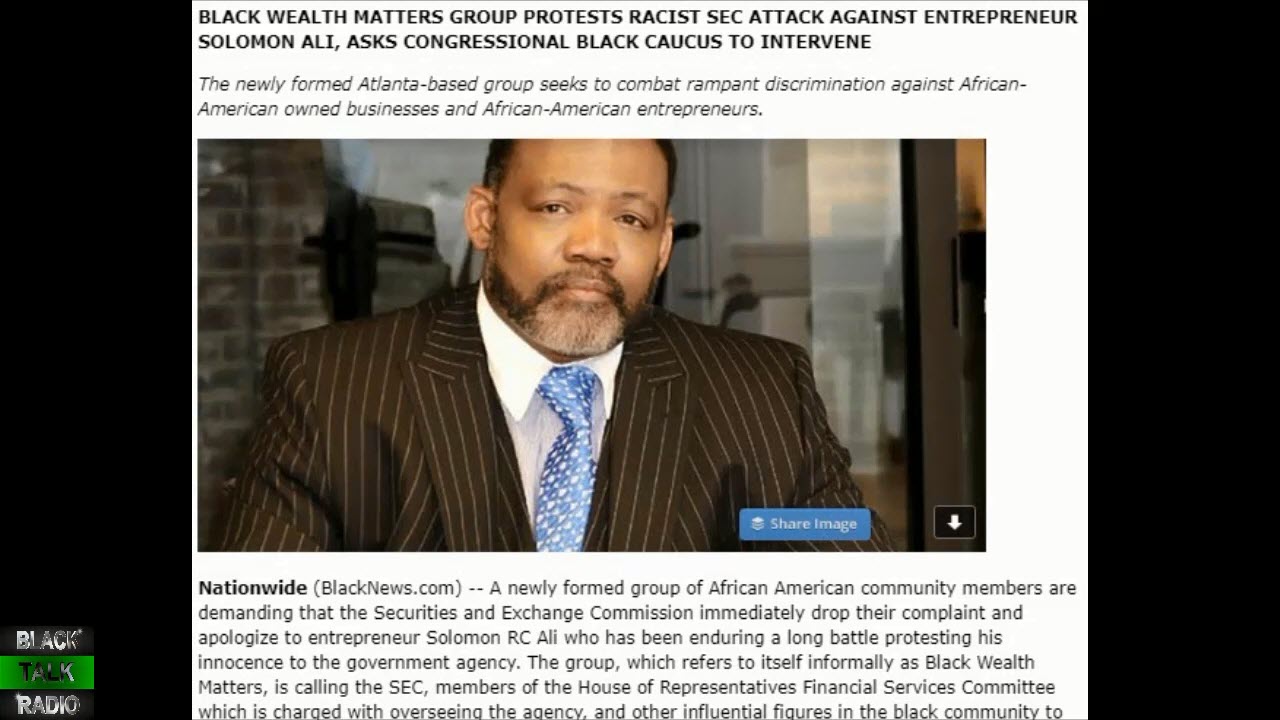 BTR News: Black Entreprenuer Alleges SEC Is Targeting Him Because They Want To Kill Him Like George Floyd
Podcast: Play in new window | Download (Duration: 11:36 — 10.6MB) | Embed
Subscribe: Google Podcasts | Stitcher | Email | TuneIn | RSS | More
In this episode of BTR News w/ Scotty Reid, Scotty takes a look at a press release which was issued on behalf of Entrepreneur Solomon Ali, an African-American businessman who alleges he is the target of a racist attack in the form of complaint against him filed by the Securities & Exchange Commission. Details of the SEC complaint were not included in the press release.
What really stood out more than the allegation of racism towards the SEC, was how the murder of George Floyd was exploited in media created for Mr Ali. The SEC filed a complaint against Revolutionary Concepts, Inc., Solomon RC Ali (a/k/a Richard M. Carter), in 2018 and published details of the allegations on their website centering on a charge to defraud investors.
Mr. Ali's story does raise some eyebrows but not in the way it might have been intended.
The Black Talk Radio Network was ranked #1 in Black digital radio and audio podcasts by Feedspot in 2019 and 2020. Donate via Paypal with or without a Paypal account:
https://www.blacktalkradionetwork.com/linkout/35245
Check or M/O: Black Talk Media Project, PO Box 65, Mt. Holly, NC 28120-0065
Cash App $BTMProject
---
Subscribe to

Black Talk Radio News w/ Scotty Reid

Or subscribe with your favorite app by using the address below