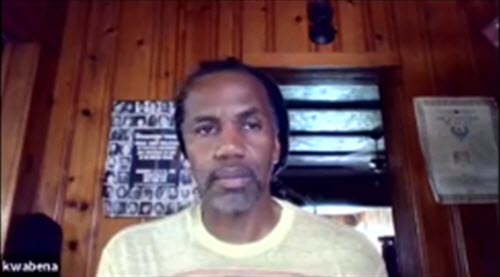 BTR News: But What About "Black on Black Crime?" w/ Clear The Airwaves Project
Podcast: Play in new window | Download (Duration: 27:40 — 25.3MB) | Embed
Subscribe: Google Podcasts | Stitcher | Email | TuneIn | RSS | More
As confederate monuments and other symbols tied to promoting racism and slavery in a positive light fall, as communities confront unjustifiable killings by police, as is typical, those who delight in such symbolism engage in what aboutism to deflect from institutional racism and the police state US citizens live under. One common talking point is "what about Chicago?" Joining me is Kwabena Rasuli of Clear The Airwaves Project which focuses on the violent music targeted towards Black communities by corporations and this violent programming is supported by the advertisement dollars of other corporations.
If these people engaging in what aboutism concerning violence in Chicago, then they should join the movement to clear the airwaves and they should financially support organizations working to solve the problem of gun violence.
They can start by signing the Clear The Airwaves Project Petition "Clear The Airwaves of Violence and Obscenities" http://chng.it/bFYF2Z4P9P
The Black Talk Radio Network was ranked #1 in Black digital radio and audio podcasts by Feedspot in 2019 and 2020.
Donate via Paypal with or without a Paypal account:
https://www.blacktalkradionetwork.com/linkout/35245
Check or M/O: Black Talk Media Project, PO Box 65, Mt. Holly, NC 28120-0065
Cash App $BTMProject