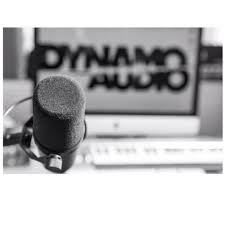 How To Use Dynamo To Embed Audio Ads In Podcast Feeds
This video tutorial will show BTRN podcasters how to set up a Dynamo account and insert pre-roll and post-roll audio ads in their podcasts using the PowerPress podcasting plugin for WordPress.  Real simple to do but one must have a Paypal account to receive payments. This is a third party service not affiliated with the Black Talk Media Project or the Black Talk Radio Network.
Donate via Paypal with or without a Paypal account:
https://paypal.me/BlackTalkMediaNC
Check or M/O: Black Talk Media Project, PO Box 65, Mt. Holly, NC 28120-0065
$24 yearly dual subscription to https://btrcommunity.com which includes an email subscription to the podcasting platform https://blacktalkradionetwork.com .
Cash App $BTMProject