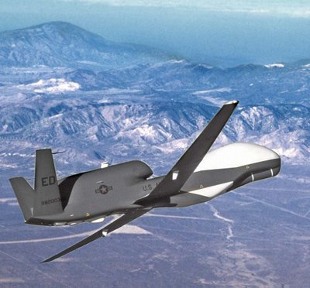 The push for tougher regulation of US bases in UK following drone revelations
In the wake of revelations about the role played in illegal mass surveillance and targeted killings by US bases in the UK, members of the House of Lords are set to vote tomorrow(Monday 3 February) on measures which would significantly increase oversight and accountability.
Amendments to the Defence Reform Bill tabled by a cross-party group of peers would require the Defence Secretary to report to Parliament on what activities are taking place at the US bases.  A scrutiny group, headed by a senior judge, would be responsible for producing detailed reports to the Secretary of State, as would the UK's Interception of Communications Commissioner.
The peers have tabled the amendments in response to revelations that the US uses bases in the UK – such as RAF Croughton in Northamptonshire – to enable it to carry out covert drone strikes in Yemen and elsewhere, which violate international law.  Reports in the media have meanwhile implicated bases such as Croughton and Menwith Hill in Yorkshire in the NSA/GCHQ surveillance scandal, including the bugging of German Chancellor Angela Merkel's phone.
According to a US Military website, "The 422nd Air Base Group provides world-class combat support enabling communications and global strike operations at RAF Croughton, RAF Fairford and RAF Welford. The group is headquartered at RAF Croughton."
Ministers recently admitted that the bases, which despite retaining their "Royal Air Force" name are effectively run by the US military, are still governed by the NATO Status of Forces Agreement drawn up in the 1950s, which has remained unchanged since.
The peers' amendments seek to rectify this by bringing the bases under the oversight of Parliament and the UK's Regulation of Investigatory Powers Act (RIPA).
Commenting, Reprieve legal director, Kat Craig said: "It is increasingly clear that US bases in the UK are the hub for a range of illegal activities, from the secret drone war to excessive surveillance.  Moves by Parliament to provide proper oversight are therefore essential.  The Government must no longer turn a blind eye to activities taking place on British soil which potentially violate international law."
Notes to editors
1. For further information, please contact Donald Campbell in Reprieve's press office:+44 (0) 7791 755 415 / donald.campbell@reprieve.org.uk
2. The full text of the amendments can be found on Parliament's website.
The amendments have been made to the Government's Defence Reform Bill, and will be debated at Committee Stage in the House of Lords on Monday 3 February.  Further information on the Bill can be found here: http://services.parliament.uk/bills/2013-14/defencereform.html
3. The US military's description of the functions of RAF Croughton can be found here:http://www.501csw.usafe.af.mil/units/croughton/
4.  The following media reports identified US-leased bases in Britain as being implicated in the NSA surveillance scandals and/or the covert drone programme carried out by the CIA and the US military's Joint Special Operations Command (JSOC):
4. Questions tabled in Parliament have established that the US bases at RAF Menwith Hill (Yorkshire) and RAF Croughton (Nottinghamshire) are governed only by the 1951 NATO Status of Forces Agreement, which has not been updated with any subsequent agreements: