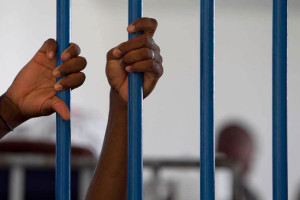 US Human Rights Network seeks volunteers to review US government human rights record
Dear Colleagues,
On behalf of the US Human Rights Network, we invite you to apply to be a part of the Universal Periodic Review (UPR) Taskforce.
The USHRN UPR Taskforce coordinates and facilitates U.S. human rights and social justice groups efforts to inform and influence the Universal Periodic Review of the U.S. Government.  The UPR review will take place in 2015, with civil society reports due September 1, 2014.  The UPR is a full review of the human rights record of all countries that are members of the United Nations and is an important opportunity to review the U.S. record on economic, social and cultural rights.
The Taskforce will coordinate civil society participation in the UPR by raising awareness about the UPR process in our human rights and social justice communities and by supporting groups' efforts to engage with and inform the international review body, including through the coordination of the submission of UPR shadow reports to the UN UPR Working Group.
Submit your application to join the UPR Taskforce to help us ensure the participation of a broad human rights constituency in this important review.
Click here to learn the criteria and to apply online.  The deadline to apply is March 28, 2014.
The 2015 Universal Periodic Review will be the culmination of a year of human rights reviews: International Covenant on Civil and Political Rights (ICCPR, review to take place March 13-14, 2014), the International Convention on the Elimination of All Forms of Racial Discrimination (ICERD, review to take place in August 2014), and the Convention against Torture and other Cruel, Inhuman or Degrading Forms of Punishment (CAT, review to take place in November 2014). We intend to take full advantage of it.
Please contact Mary Gerisch at retiredinvermont@hotmail.com if you have questions or need additional information.
Sincerely,
Interim Co-chairs
Joshua Cooper, Four Freedoms Forum
Mary Gerisch, Vermont Workers Center