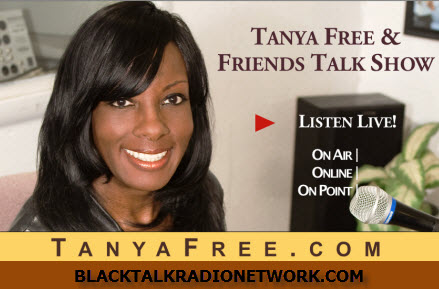 WEDNESDAYS – 2:00 PM EST
STUDIO LINE: (804) 321-1010


Tanya Free – Facebook – Twitter
This week's topics include:
Bowe Bergdahl: Hero or Deserter?
How will automation in the fast food industry affect the young and underemployed?
Is marriage becoming more and more a thing of the past for couples living together? Do you think living together before marriage will reduce the odds of divorce?
TanyaFree.com/Urban Views Weekly Poll
An Oregon School District plans to make condoms available to students as young as the sixth grade. This new plan will allow certain teachers to distribute condoms to students request one. But not everyone is on board with the idea.
What's your take? Should teachers be allowed to distribute condoms?
Tanya is the Executive Producer and Host of the "Tanya Free and Friends Talk Show," a platform for social and political straight talk originating from WCLM1450AM in Central Virginia and simulcast on the Charlotte, NC based Black Talk Radio Network based and online at TanyaFree .com .Her nationally syndicated "Question of the Week" can be heard weekly on Sirius/XM Satellite Radio and The Big John Trimble American Music Network. For Archives check out http://TanyaFree.com
Sponsorship opportunities available. Call Tanya at 804-321-1010 for more information.