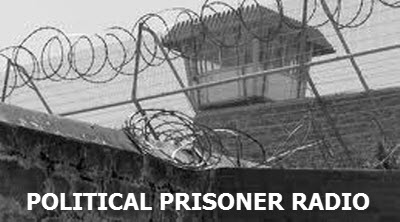 Political Prisoner Radio Weekly 6/15/2014
[jwplayer mediaid="4195″]
Our special guest speakers for tonight on Political Prisoner Radio is Melissa Montero Padilla, Wayland Gray and John Potash.
Melissa Montero is an activist  filmmaker from Queens, New York. She's worked at various networks such as NBC, A&E Television Networks, and HBO. She free-lanced as an Associate Producer working on various productions for television. In 2004 she began working on her documentary," Isabel Rosado: Nationalist". In the fall of 2005, the documentary became a fiscally sponsored project of Women Make Movies. In 2007 she was a fellow at NALIP's Latino Producer's Academy. Melissa is the recipient of The Eastman Fund, The Roy W. Dean, Latino Public Broadcasting, La Fundacion Francisco Manrique Cabrera, New York Community Trust and Firelight Media's Next Step Fund grants. In 2009, she participated NALIP's Media Market. Melissa has a Bachelor of Arts in TV/Video from Hofstra University.  Oscar Lopez Rivera and her work in the Puerto Rican nationalist community..she is working on a film about Isabel Rosado (107 years) a famous Puerto Rican Nationalist.. 
Wayland Gray member of the Oklahoma Muscogee Creek Nation..is returning to discuss an update on his legal case..he along with 3 other men were arrested for protesting against the desecration of Hickory Ground a sacred site in Alabama that now has a casino built on it..http://savehickoryground.org
John Potash did his graduate studies at Columbia University where he concentrated in community organizing. He was founding publisher/editor of Social Justice Action Quarterly a national social work school newspaper that lasted four years and won four honors in the Campus Alternative Journalism Awards. He also received a certification in acupuncture drug treatment at Mutulu Shakur s former clinic, Lincoln Detox, in the Bronx. While mostly working as an addictions counselor, he has published articles (Z, Covert Action, Baltimore Chronicle), poems and short stories.
John is also the author of "The FBI War on Tupac Shakur and Black Leaders" contains a wealth of names, dates and events detailing the use of COINTELPRO style tactics by the FBI against a generation of leftist political leaders and leftist musicians. He has a new book "Drugs as Weapons Against Us: The CIA's Murderous Targeting of SDS, Panthers, Hendrix, Lennon, Cobain, Tupac, and Other Leftists" set to publish in November 2014. You can pre-order on Amazon.
Political Prisoner Radio is a program that seeks to educate the public on the individual cases of political prisoners and prisoners of war being held by the United States government, many for decades under torturous conditions.
class="statcounter" src="http://c.statcounter.com/8997004/0/454b3e5b/1/" alt="free hit counters"/>