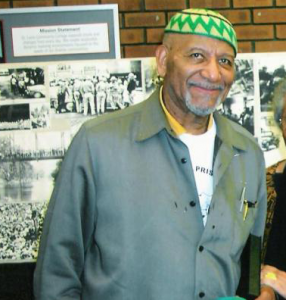 Political Prisoner Radio remembers freedom fighter Baba Herman Ferguson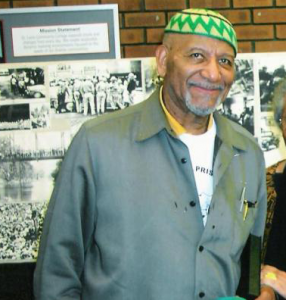 We were sad to hear of the passing of Baba Herman Ferguson and while I did not know him personally, I had the pleasure of interviewing several times. The first time I believe was in 2012, the first year of the launch of Political Prisoner Radio with the assistance of Sister Marpessa and Sister Ameejill Whitlock. In tribute to him and the his lifetime of working on behalf of the Black community and political prisoners, we are re-publishing the podcast from his 2012 appearance on our program to speak about political prisoner Abdul Majid. You can leave a message for the family, light a candle and obtain information about his memorial service here.
Podcast:
[jwplayer mediaid="6617″]
Baba Herman Ferguson was one the founding members of Malcolm X's Organization of Afro-American Unity. He also helped to organize the Republic of New Afrika and was a member of the Revolutionary Action Movement (RAM). As a member of RAM, Herman was arrested for conspiracy. As a result, Herman was sentenced to 3 1/2 – 7 years, but he fled the country and surfaced in Guyana where he lived and worked for the next 19 years. In 1989 he returned to the United States where he was promptly arrested and imprisoned for seven years. Since his release he has served as a co-chair of the Jericho Movement, and as the chair of the Malcolm X Commemoration Committee. 90 Years young, his autobiography is titled "The Unlikely Warrior".