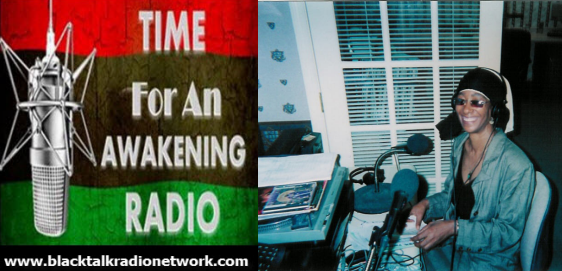 Time For An Awakening – Empress Phile', & Dr. Terry Jackson: Gentrification and Black Self Sufficiency
[jwplayer mediaid="7311″]
"Time For An Awakening's" special guests for 10/19/2014 will be Founder of the Million Woman March and community activist, Sister Empress Phile'. Sis Phile' will give an update on the "Gentrification & Education" forum held in Philadelphia on Saturday also information on upcoming events.
Dr. Terry Jackson is back for another visit. We will discuss "Black Self Sufficiency: A Revolutionary Thought" and how to create Economic literacy. You can join us and be part of the conversation on this and other related topics. Information, insights and dialogue from a Black Perspective.
Time For An Awakening Radio is streaming every Sunday from 7pm est – 9pm est. Past guests include Dr.Molefi Asante, BaBa Ashra Kwesii, BaBa Runoko Rashidi, Dr.Leonard Jeffries , Michelle Alexander, Boyce Watkins, Wlimer Leon, Tom Burrel, Dr.Maulana Karenga ,Ezra Aharone, Dr. Umar Johnson , State Of Black Farmers Series,Milton Alimadi, Dr. Tony Browder,Michelle Alexander, and many others. For sponsorship opportunities contact Elliot Booker: bigeb119@hotmail.com.
class="statcounter" src="http://c.statcounter.com/9343970/0/0a2fd084/1/" alt="hit counter"/>