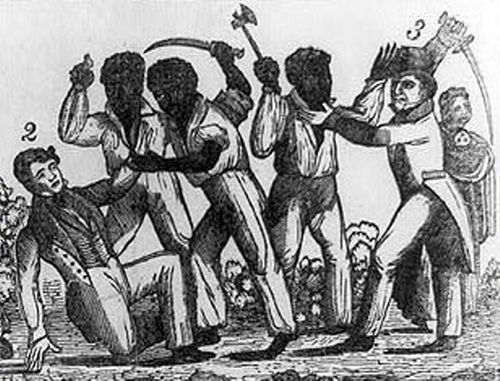 Documentary: The Legacy Of Abolitionist Nat Turner 1801-1831

Nat Turner is one of the most highly regarded early anti-slavery abolitionist in American history. He is remembered as a complex man who was heavily influenced by the Bible and Christianity. Nat Turner was the leader of anti slavery rebellion by enslaved African so-called Americans. Nat Turner was born October 2, 1800 on a plantation in Southampton County, Virginia.
Turner led the rebellion on August 21, 1831 which claimed the lives of 60 European enslavers and their families and white racist terrorist murdered 200 enslaved Africans and free Black people. The State of Virginia executed Nat Turner on November 11, 1831 in Jerusalem, Virginia, less than a month after Nat Turner and his band of freedom fighters launched their bid to free themselves from racist white terrorists.
183 years after Nat Turner's rebellion against slavery, racism and white supremacy, slavery is still legally permitted in the United States through the slavery exception clause of the US Constitution's 13th Amendment.