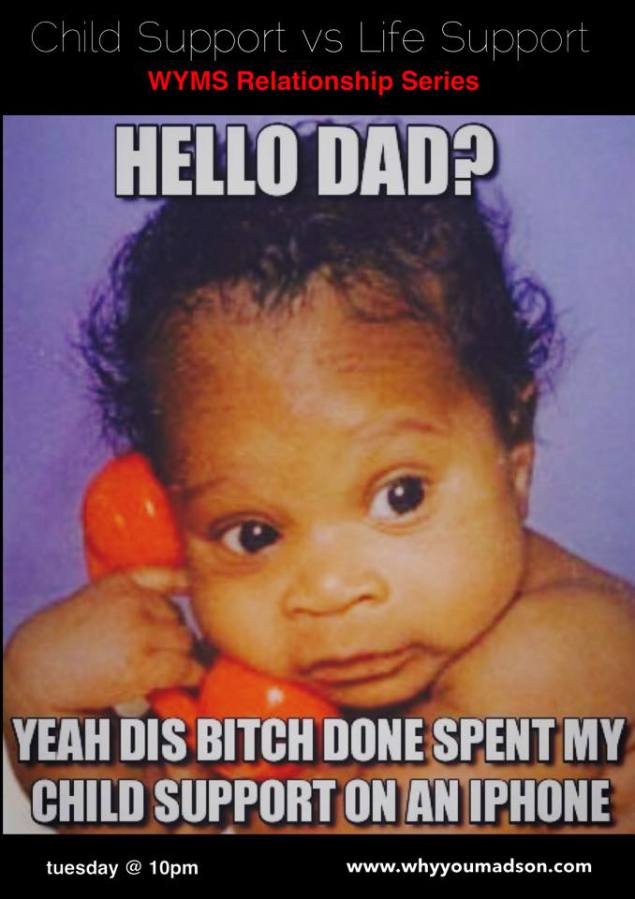 WYMS RADIO – Child Support vs Life Support
Check Out News Podcasts at Blog Talk Radio with
WYMS Radio
on BlogTalkRadio
10PM EDT
Phone: 1-917-889-2924
The revolution of the mind continued..
This week, we continue our Relationship Series… And this time we are debating the beast otherwise known as government regulated child support.
Family court has been the bane of the Black family since it came into existence.
Is it really the best option or is it adding to the destruction of the family unit? If the true intentions of this "social program" was common knowledge, would we still flock to it?
Is forcing someone to "pay" for their child teaching them a lesson in "responsibility"… Or does it add to the dysfunction and resentment that is most often taken out on the child?
And once the check is cut, should the person who is paying the support be allowed to dictate how that money is spent?
Yes. Epic.
Won't be home? No problem. Text "WYMS" to 67000 and get the listen in number sent directly to you phone 5 minutes to showtime.
Tuesday. 10pm. whyyoumadson.com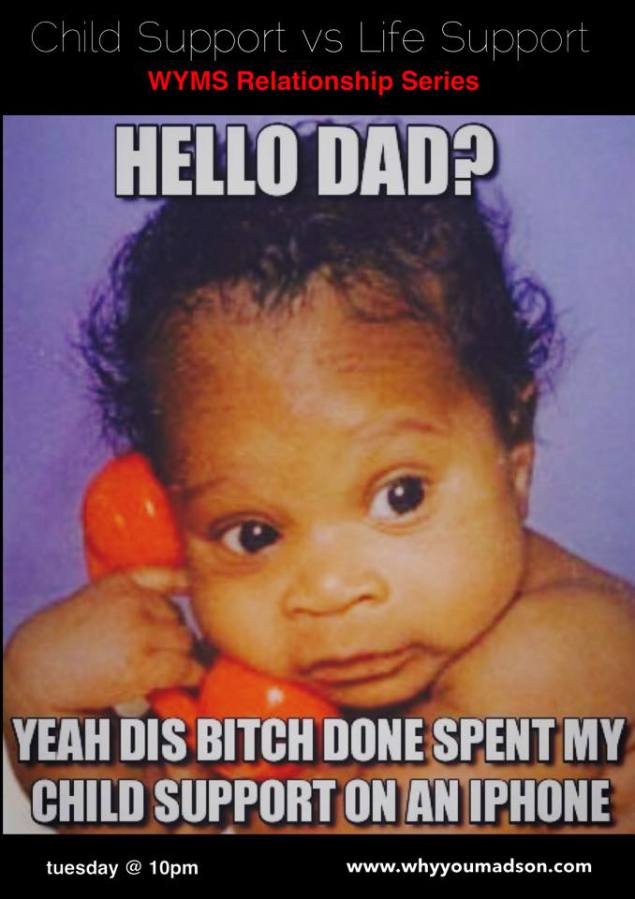 Why You Mad Son Radio Hosted by Cha-Boogie – with Co-hosts Nik Fatale, B-Easy, Craig G and Ms. 1 Hunnit. We discuss the week's top stories in news, politics, current events and social ills from an Urban viewpoint. WYMS Radio is tapping into part of the angst of a generation and is the place for the progressive urbanite to vent. Every Tuesday at 10PM EST.