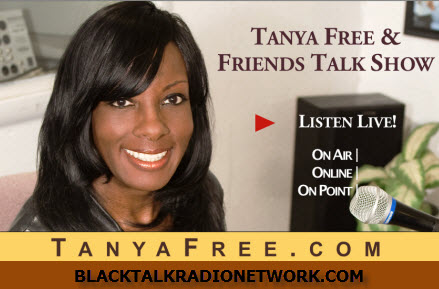 Tanya Free & Friends Talk Show –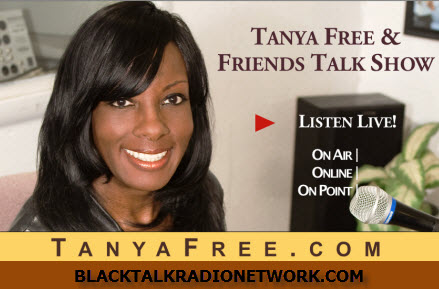 Tanya Free – Facebook – Twitter
Time: 2PM EDT
Phone: 804-321-1010
This week's topics include:
What do you think were the top 3 news stories of the year and who you would nominate as the Tanya Free and Friends Person of the Year.
Enhanced Interrogation or Torture? Do you agree with Dick Cheney that the techniques were effective and necessary for national security?
Bill Cosby expects neutrality from Black Press
Chicago Teen Dies defending twin brother
Fox News Host Thinks Bad Parenting is the Black Community's Real Issue/Not RacismThe Tanya Free and Friends Talk Show WCLM1450AM in Central Virginia , WMXP 95.5 FM in Greenville SC ,AMFM 247Network and streaming LIVE on Black Talk Radio Network @ 2pm EDT. You can Text TANYA FREE to 72727 to share your comment or opinion!
For Archives check out http://TanyaFree.com
Sponsorship opportunities available. Call Tanya at 844-321-1010 for more information.