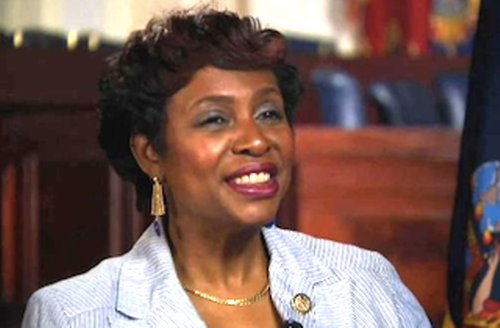 Rep. Yvette Clarke calls on House Speaker John Boehner to investigate racist suspect Steve Scalise
[jwplayer mediaid="8573″]
Incoming House Majority Whip Steve Scalise (R-LA) is feeling the heat after revelation that he accepted and spoke at a political event sponsored by a white nationalist group associated with David Duke in 2002. The heat is being turned up on Scalise and House Speaker John Boehner who has been called on to investigate the incident. Rep. Yvette Clarke (D-NY) has called on House Speaker John Boehner to conduct an investigation into the Republican congressman's actions which were first reported by a political Louisiana political blogger. In a written statement Clarke said,
"It is quite disappointing to learn that in the Twenty-First Century, a member of the Republican leadership in the House of Representatives has, in the past and prior to his election to Congress, addressed a white nationalist organization with a history of hostility towards civil rights for people of color, particularly African-Americans, as well as members of the Jewish faith and immigrants.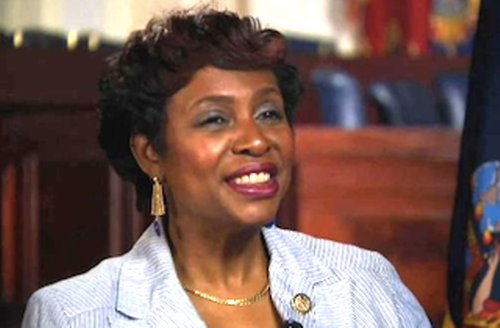 It is my hope that Speaker Boehner will do a thorough investigation into the circumstances involved in Congressman Scalise's participation with the organization and reassure all members that his leadership has not been compromised by an affiliation with such an organization."
Scalise is not denying he spoke to the white nationalist group but is defending his decision by stating that he spoke to any group that would call and that he did not have the benefit of "Google" to do research. Google, created in 1998, was in operation for four years before Scalise gave the speech to the European-American Unity and Rights Organization (EURO) which is classified as a hate group by the Southern Poverty Law Center.
Interestingly in 1999, Scalise stated that he shared many of the same conservative values as David Duke, the founder of the group and a known white supremacist. The only issue Scalise seem to take with Duke the former KKK Grand Wizard was that he was not a viable candidate.