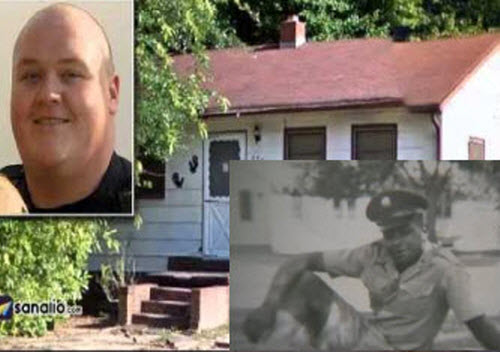 Veteran James Allen's constitutional rights and right to life violated by Gastonia Police Officer Josh Lefevers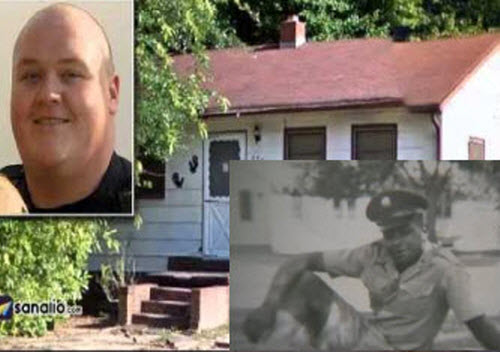 By Scotty Reid
The United States Constitution and Bill of Rights ensure that citizens have a right under the Fourth Amendment to be safe and secure in their homes.
"The right of the people to be secure in their persons, houses, papers, and effects,[a] against unreasonable searches and seizures, shall not be violated, and no Warrants shall issue, but upon probable cause, supported by Oath or affirmation, and particularly describing the place to be searched, and the persons or things to be seized."
Unfortunately this was not the case in North Carolina when Gastonia police Officer Josh Lefevers shot and killed Korean War veteran and Gastonia resident 74 yr-old James Allen after breaking into Mr. Allen's home with assistance from the local fire department.
Police were conducting a second "welfare check" after failing to make contact with him earlier that day and decided to return to his residence late at night around 11:30PM EST. For whatever reason, a decision was made to break into Mr. Allen's home through the back door to see if he needed "assistance". It is reasonable to believe that Mr. Allen was startled by unknown person or persons breaking into his home through the back door and retrieved a handgun to protect himself.
Officer Josh Lefevers claims that he announced himself before going into the home but once in the home he encountered Mr. Allen who was armed to protect himself from intruders. Officer Josh Lefevers claims he commanded Mr. Allen to drop his weapon and that it was "pointed" at the officer. We do not know if any of this is true but we do know Mr. Allen was shot three times by Officer Josh Lefevers who could have prevented danger to himself by not breaking into Mr. Allen's home in the middle of the night. Upon making contact with Mr. Allen he could have diffused the situation by backing out of the home assuring Mr. Allen he meant him no harm. The absolute wrong thing to do was to shoot Mr. Allen three times resulting in Mr. Allen's death.
In order for a warrantless, consentless, entry and search to be legal, the officer must "reasonably believe" a emergency situation requiring immediate police intervention exists. The courts have often interpreted this to mean the officer must have probable cause. Being that there was no sign of forced entry into Mr. Allen's home and no cries for help, there was no probable cause to believe Mr. Allen was in immediate danger or in need of emergency assistance. Once the decision was made to enter Mr. Allen's home, it certainly should have been by medical personnel and not an armed police officer with little experience.
It was unreasonable for Officer Josh Lefevers to kill Mr. Allen after breaking into Mr. Allen's home. Officer Josh Lefevers acted negligently in this homicide and should be criminally charged. Officer Josh Lefevers not only acted recklessly but displayed carelessness that showed a thoughtless disregard of possible consequences of breaking into Mr. Allen's home and showed a heedless indifference to the safety and constitutional right's of Mr. Allen.
The Gaston County Prosecutor should not be involved in any prosecution of Officer Josh Lefervers because of the close relationship between local prosecutors and local police. This is not to say that the Gaston County District Attorney's office could not conduct itself in an unbiased manner but that it should not be placed in the position of prosecuting a local police officer because of the working relationship it has with the Gastonia Police Department.
The governor of North Carolina Pat McCrory should appoint a special prosecutor as soon as possible to assure all citizens of North Carolina that they have a right to be safe and secure in their homes and that no one, including police officers have a right to break into anyone's home under the guise of a welfare check where an emergency situation is not evident and that police do not have free pass to gun down citizens because they seek to protect their themselves, family members and their homes.
Related: