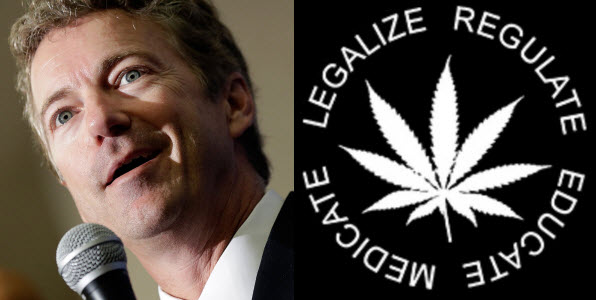 Sen. Rand Paul and Legalized Weed big winners in 2015 CPAC polling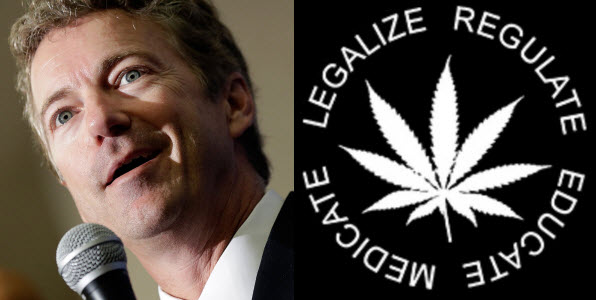 By Scotty Reid
The results of the 2015 CPAC poll are in and Sen. Rand Paul and legalized weed were the big winners. However, these results mean nothing more than a group of about 3,000 conservatives would like to see Sen. Rand Paul win the GOP nominee for President in 2016 and that a majority of them believes cannabis should be legalized across America.
It remains to be seen if Sen. Rand Paul can pull off what his father Ron Paul was never able to do which is capture the mainstream corporate backed Republican Party's nomination for the upcoming presidential election. It will be difficult to convince those who control the nomination process and a wider audience of Republicans to support a candidate that thinks people should not be punished for a lifetime for past crimes and has introduced the REDEEM ACT which would go a long way in removing obstacles people tagged with federal felonies face long after their court appointed punishment is over. This month Sen. Rand Paul introduced the Civil Rights Voting Restoration Act of 2015 that would restore voting rights for those saddled with low-level felony convictions, which is disproportionately the Black community.
Like his father former Representative Ron Paul, Sen. Rand Paul does not think the US government should be galloping all over the word spreading so-called democracy with drones, stealth bombers and boots on the ground. He has been very vocal in his criticism of Hillary Clinton's role in overthrowing Libya as Secretary of State. Sen. Rand Paul accused the Obama administration and Hillary Clinton specifically for selling Americans a lie about an impending genocide in Benghazi to justify overthrowing Muammar Gaddafi and turning the country into an ISIL training ground for Islamist terrorist.
For those who are interested in the feelings of grassroots conservatives, the most die-hard, the poor showing of Sen. Marco Rubio may show that conservatives are not very concerned about the recent move by the Obama administration to move towards normalizing relations with Cuba. Rubio's base consists of many self-exiled Cubans in Florida and he experienced a steep drop in his conservative presidential stock receiving just 3.7% support in the 2015 CPAC poll down from the 23% he won in 2013. Rubio heavily criticized Paul who supported the Obama administration decision to normalize relations with Cuba back in December. Paul on his support for working towards restoring diplomatic ties with the Cuba said that isolationist like Rubio just do not get it. Paul captured this year's poll with 25.7%.
Paul was followed closely behind by Wisconsin Governor Scott Walker who seems to not have figured out that women are a large voting bloc because he keeps pushing ideas like not requiring colleges and universities to report on campus rapes and sexual assaults to the Department of Justice.
Beyond the polling for the 2016 presidential contest, the poll also asked if those attending CPAC supported cannabis legalization. The 65 percent of those who said the drug should be legal for medicinal or recreational purposes is a jump of 4 percentage points from 2014's poll according to the Washington Times. This means that there is more support among CPAC attendees for legalized weed than any conservative candidate for president in 2016. Also like his father, Sen. Rand Paul has libertarian leanings and does not support the 40 plus year failed drug war launched by Nixon and Democrats in Congress.
Support independent Black media, donate to the 2015 Black Talk Media Project Fundraiser today! Help us reach our goal!