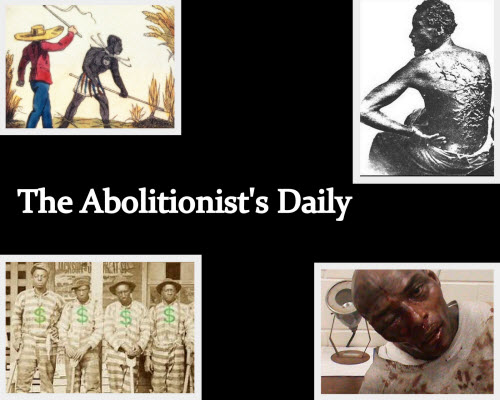 The Abolitionist's Daily- 1,000's of Murders, a Handful of Charges
Podcast: Play in new window | Download (0.2KB) | Embed
Subscribe: Google Podcasts | iHeartRadio | Stitcher | Email | TuneIn | RSS | More
[jwplayer mediaid="11469″]
Download Podcast
4/13/2015
A new report from the Washington Post examines the thousands of police extrajudicial murders of citizens in the U.S., and the insanely low number of indictments/prosecutions/convictions  that have resulted. With the Walter Scott murder still front and center in pop culture news, let's stay sober about what is likely to happen in this case as well.
Kayleb Moon-Robinson —who is diagnosed as autistic— had barely started sixth grade last fall in Lynchburg, Virginia, when a school resource officer filed charges against him. Kayleb was charged with disorderly conduct for kicking over a trash can and then with felony assault on a police officer because he struggled to break free when the cop grabbed him. A judge found him guilty on all charges. America.
A controversial company promoted by Chris Christie runs an immigrant detention center in Texas slammed by advocates as one of the nation's worst. The facility is used by the federal Immigration and Customs Enforcement agency to house immigrant detainees who are seeking asylum in the United States. The private company, Community Education Centers, or CEC, recently began work on a $30 million contract to arrange housing, substance abuse treatment and mental health services for thousands of former convicts returning home to Los Angeles County.
"With no more cotton to pick, what will America do with 40 million black people?" is the headline question asked by a SF Bay View article. The question leads us into a deeper discussion about the timeline that has resulted in the aftermath of the "emancipation" of the people who were brought to these shores for the sole purpose of performing slave labor.
Our Unexplainable Black Death Profile is Kimani Gray, 16 years old when he was gunned down by NYPD.