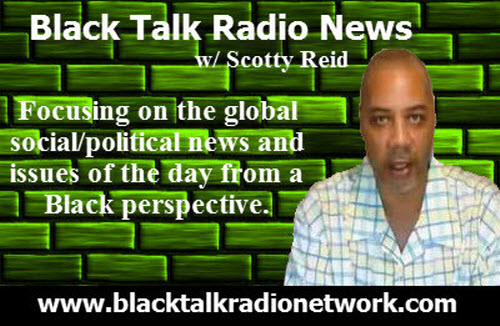 Black Talk Radio News – Black families seeking safe space for children from racism abandoning school system
Podcast: Play in new window | Download (29.0MB) | Embed
Subscribe: Google Podcasts | Stitcher | Email | TuneIn | RSS | More
[jwplayer mediaid="11472″]
Download Podcast
Tune in for some of the day's news and war reports from Battlefield America.
A report says that Black families are using homeschooling as a tool to combat racism in the public education. Prof. Ama Mazama is an associate professor and the director of graduate programs for the department of African-American Studies at Temple University and she says, "African Americans now make up about 10 percent of all homeschooled children in this fastest-growing form of education" and it is because of "white racism".
New audio has surfaced in the killing of Mr. Walter Scott in North Charleston, South Carolina by former cop Michael Slager. Slager was recorded speaking to another cop about the rush he got from killing Mr. Scott and laughed about it. No other North Charleston cops have been arrested for the murder cover up.
The National Bar Association, a predominantly African-American group of attorneys and judges, last week also called for the arrest and indictment of the second officer to respond to the shooting. Officer Clarence Habersham did file false information on his police report aiding in the Slager's coverup, the National Bar Association claimed.
If you are wealthy and have some spare cash and time, you can become a reserve police officer and get to go on safari and hunt bad guys like the reserve deputy in Oklahoma who shot and killed a detained suspect. Is this why actor Mark Wahlberg might want to become a Los Angeles Police Officer?
Hillary Clinton and Marco Rubio have both officially announced their campaigns for President. Rubio may have the worst record of all candidates when it comes to taking in money from private prisoner enslavers.
Will take a look at the weekend casualties reports of those killed by police and the latest Racism/Terrorism Report.