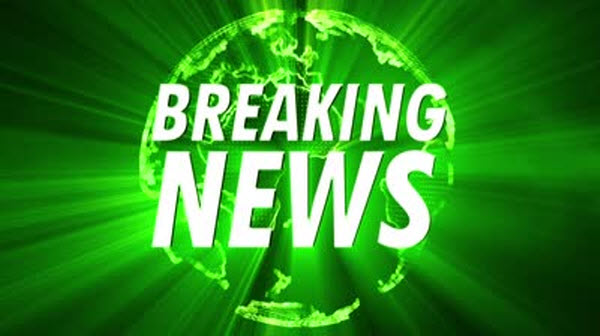 National Jericho Movement Submission to the United Nations Universal Periodic Review of USA
ONE – PAGE SUMMARY SUBMISSION TO THE UNITED NATIONS UNIVERSAL PERIODIC REVIEW OF UNITED STATES OF AMERICA
SECOND CYCLE : TWENTY SECOND SESSION OF THE UPR HUMAN RIGHTS COUNCIL
APRIL – MAY 2015
Submitted by: National Jericho Movement, P. O. Box 2164, Chesterfield, Va. 23832
www.thejerichomovement.com; Jihad Abdulmumit, National Chairperson;
jihadabdulmumit@gmail.com.
DENIAL OF JUSTICE TO US HELD POLITICAL PRISONERS FROM NATIONAL LIBERATION MOVEMENTS AND ORGANIZATIONS OF THE 1960s AND 1970s
(COINTELPRO*/US CIVIL RIGHTS ERA POLITICAL PRISONERS)
The National Jericho Movement to free all political prisoners and its Richmond, Virginia Chapter, respectfully submit this Question and Recommendation stating the United States' is in violation of United Nation's Declaration on Human Rights and the Convention against Torture and Other Cruel, Inhuman or Degrading Treatment or Punishment (CAT). We respectfully implore member governments take up the herein cited issue with the U.S. Government during the May 2015 review of the U.S. to ensure its compliance with the Declaration of Human Rights and International Treaties.
Summary:
The United States government, its States, law enforcement and penal institutions are in violation of Article 5 of the UN Universal Human Rights Declaration (No one shall be subjected to torture or to cruel, inhuman or degrading treatment or punishment); and its signed treaty obligations under the Convention Against Torture and other Cruel, Inhuman or Degrading Treatment or Punishment by continuing to indefinitely incarcerate Political Prisoners who fought against racial violence and repression, most for well over 40 years.**
The UN Universal Declaration of Human Rights and the Convention against Torture (CAT) clearly forbid torture in any way, fashion or form. Article One of the CAT defines torture; Article Five mandates that signature countries represented on CAT have jurisdiction, accountability, and responsibility in ensuring the human rights of its citizens and protecting them from torture and cruel, inhuman and degrading treatment or punishment; and Article Fourteen establishes the fact that victims of torture have an enforceable right to compensation.
The issue of US held Political Prisoners was addressed in the 2011 UN UPR Recommendation to Release U.S. Political Prisoners, Recommendations Numbers 92.153 and 92.154; and also, under the UPR: "Political Repression – Political Prisoners," 9th Session of the Working Group on the UPR Human Rights Council, 22 November – 3 December 2010, pp. 148-159, Submitted by: National Conference of Black Lawyers , Malcolm X Center for Self Determination, Endorsed by 42 organizations and 50 individuals; http://www.ushrnetwork.org/sites/ushrnetwork.org/files/us_political_prisoners_joint_report.pdf, http://www.ushrnetwork.org/sites/ushrnetwork.org/files/political_prisoners_summary.pdf
Questions: 1) Is the United States perhaps the only country in the world without political prisoners and socio-political conditions that would lead to social and political resistance and protest against these conditions?  Why has the US government refused to acknowledge the continuum of oppressive and discriminatory laws, practices and climate throughout US history leading up to the 1960s and 70s (which is considered the COINTELPRO and civil rights era) against people of color in general, and Black people in particular? 2) Does the US government acknowledge its citizens' right to self-defense against historical and systemic racial violence as even so advocated in its Declaration of Independence (In US Congress, July 4, 1776)? And 3) Why has the US government denied the reality and existence of political prisoners deriving from its own illegal counter intelligence programs and socio/economic, racial and political conditions, held in its own prisons, many for well over 40 years?
Recommendations: 1)The US government should review the finding of the Senate Church Committee Hearings* on the FBI's illegal Counter Intelligence Program, and determine how this program did in fact violate the human rights of hundreds of Black Americans, and created the consequence of its own citizens being political prisoners as a result of their activism in building their own communities and fighting against genuine racial violence and repression; 2) the US government should investigate all cited instances of torture and cruel, inhuman, and degrading treatment and punishment of those considered political prisoners, including, but not limited to, length of time served, medical treatment, age, and repeated denial of parole; and 3) the US government should establish a Truth and Reconciliation Commission (TRC), similar to that held and supported in South Africa and other countries that experienced social discord, unrest, and upheaval. Such a TRC would consist of a commissioned ad hoc committee representing a broad conscious spectrum of educators, religious communities, lawyers and community activists, and appropriate government officials, with the goal of (a) reviewing this era in history – its causes and consequences – and (b) freeing those individuals who are indeed by international law and popular opinion, political prisoners.
Respectfully Submitted: Jihad Abdulmumit
*FBI's illegal Counter Intelligence Program. US Senate Church Hearings http://unwittingvictim.com/Cointelpro.html;
http://www.npr.org/templates/story/story.php?storyId=516181; Churchill, Ward and Wall, Jim Vander, The COINTELPRO PAPERS: Documents From the FBI's Secret Wars Against Dissent in the United States, South End Press Classics, 1990 and 2002); Glick, Brian and Smith, Abbe, "Covert Action against U.S. Activists and What We Can Do," (South End Press, 1989), p.11, http://whatreallyhappened.com/RANCHO/POLITICS/COINTELPRO/
**List of Jericho Political Prisoners: www.thejerichomovement.com
The Jericho Movement is a national organization established in 1998 to champion the cause of political prisoners within the United States. We actively support these prisoners in addressing their legal, medical, and personal needs. We actively petition for their amnesty and educate and organize communities across the United States to know them and support them.