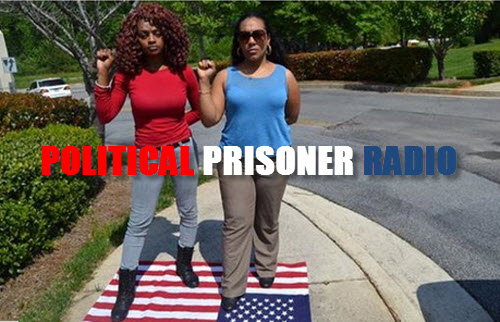 Political Prisoner Radio – #BaltimoreUpRising / Open Lines
Podcast: Play in new window | Download (0.2KB) | Embed
Subscribe: Google Podcasts | Amazon Music | iHeartRadio | Stitcher | Podchaser | Email | TuneIn | RSS | More
[jwplayer mediaid="11938″]
Download Podcast
Tonight we will continue network coverage of the demonstrations in Baltimore and across the nation with white kids in Seattle involved in minor skirmish with police after a corporate news vehicle had its windows broken.
Conservative and Liberal media outlets alike are questioning why Black people would step on the corporate flag of USA INC.
Former US Marine and current sociopath Steve Reichert doesn't seem to agree with the 1st Amendment expression.
What in gods name is wrong with these fucking people? They want to "stomp out X Y or Z" yet their way of going about it make us veterans want to stomp in their fucking heads!

Posted by Steve Reichert on Saturday, May 2, 2015
A mapping project says that, "In 17 of the 100 largest cities in [America], black men are killed by police at a rate higher than the US murder rate."
Open lines and open forum on Political Prisoner Radio on the Black Talk Radio Network.