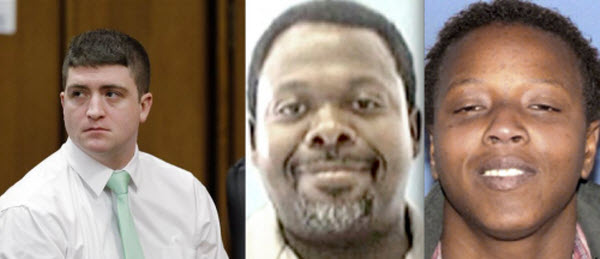 Judge allows killer cop to go free in Cleveland manslaughter trial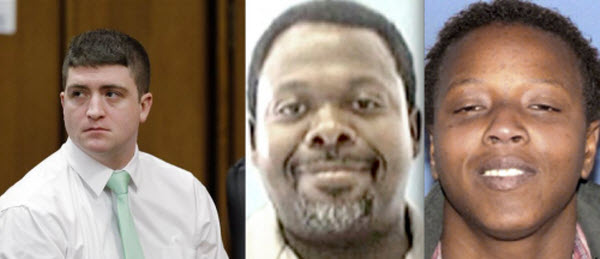 By Scotty Reid
Timothy Russell and Malissa Williams both died in a barrage of police bullets after Mr. Russell's car backfired and police claimed to have believed it was gun fire. After a multi car police chase, several officers fired over one hundred rounds into the vehicle.
Killer Cleveland cop Michael Brelo was the only cop out of 13 who was charged with a criminal offense in the senseless shooting. Brelo jumped on the hood of the car and fired several rounds into the car and was facing voluntary manslaughter charges in the death of Malissa Williams who was a passenger in Russell's car.
Cuyahoga County Common Pleas Court Judge John O'Donnell in a strange and confusing verdict said that he found beyond a reasonable doubt that Brelo fired at least one fatal shot into the victim's chest but he could not determine that the other fatal shots came from Brelo's gun therefore he found Brelo innocent of the charge of voluntary manslaughter.
So lets review, O'Donnell found beyond a reasonable doubt that Brelo's fired a fatal shot to William's chest but because he did not know who fired the other fatal shots, all cops of course, he decided to find Brelo innocent of the charges.
In a coded racist statement, Brelo's attorney Patrick D'Angelo said, "We didn't do anything illegal. We didn't do anything wrong. And I'll be damned if I'm going to let any bully push us around," he said. "We stood toe-to-toe with an oppressive government trying to put away a law-abiding citizen."
Another confusing aspect of the case is that with today's forensic science, it was entirely possible to match the fatal bullets to each and every gun that they were fired from but apparently this was not done as each officer who fired fatal shots should have been charged. It certainly appears the fix was in from the start.
This follows the decision last month of a Chicago judge to let another killer cop go free in the killing of Rekia Boyd despite the judge stating that Chicago Police Detective Dante Servin was reckless in firing his gun into a crowd resulting in her death.