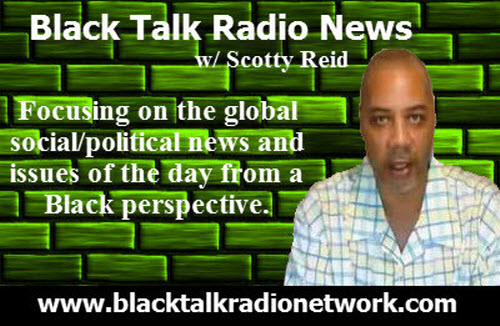 Black Talk Radio News – Celebrity statements during times of crisis can help or hurt liberation movements
Podcast: Play in new window | Download (0.2KB) | Embed
Subscribe: Google Podcasts | Stitcher | Email | TuneIn | RSS | More
[jwplayer mediaid="12477″]
Download Podcast
Tune in for an hour of news, information and more.
In the news,
A comment Sean Combs made on his instagram account do not go over to well with those who are currently engaging the system of white supremacy and trying to combat a pattern and practice of police terrorism in small towns and big cities in the USA.
Posting a video of a child asking the question, "why when a black man is trying to do something positive no one cares but when someone dies, every one cares". Again, remember this a child's question that seems to have been written for him.
"For the last couple of months we have experienced a lot of injustice and wrongdoings to a community. But there is a flip side. Yes #BLACKLIVESMATTER ! But no one will respect us if we as a people don't have any respect for our own black lives. We are committing genocide on ourselves. We are always looking for scapegoats . We as a people hurt ourselves more than anyone has ever hurt us. That makes no sense. We as a people including myself have to take accountability and do whatever we can do individually or together to stop the madness and realize that we are KINGS and QUEENS AND Must love ourselves and each other. I know I'm rambling a little bit. #BLACKLIVESMATTER SO AS A PEOPLE LETS PRACTICE WHAT WE PREACH.!!! MAY GOD BLESS US ALL! Ii LOVE YOU!!!!!!" – Sean Combs aka P Diddy
Since a listener asked, I have thoughts on what this statement means coming from a high profile Black person with a mass following of victims in a racist anti-black system.
Speaking on high profile Black people with a mass following of victims, LeBron James who is currently playing in the NBA playoffs weighed in on the Cleveland uprising that is trying to take root after a judge allowed another killer cop walk free even after admitting the cop, Michael Brelo took part in the killing of Timothy Russell and Malissa Williams.
James after admitting he did not know the facts of the case went on to say,
"Violence is not the answer, and it's all about trying to find a solution," he said. "In any case, anything that goes on in our world, the only people we should be worried about is the families that's lost loved ones. You can't get them back. You can never get them back. We should worry about the families and how they're doing and things of that nature." – LeBron James
What is wrong with this statement during war time conditions?
While researching the case today I also could not help but notice the white media practicing deception in numerous corporate media reports concerning the judges verdict in the Brelo manslaughter trial.
The Justice Department is now looking into the Brelo case but what does it matter really? The DOJ and the Cleveland Police just reached a secret agreement after an investigation revealed a pattern and practice of police terrorism. The DOJ once again cited "illegal" activity by members of the department but once again has not charged anyone with a criminal offense.
This news and possibly more today.