By Scotty Reid
Two months and four days after former North Charleston police officer Michael Slager was captured on video murdering Walter Scott for no apparent reason other than the unarmed Black man ran from him, Slager was indicted by a grand jury this morning. This means that Slager has been officially charged with a felony murder which carries a penalty of 30 years to life in prison.
The other officer who arrived on the scene almost at the same time Slager was gunning down Walter Scott has not been charged for filing a false report or obstruction of justice. An African-American officer was standing over Scott's dead body when Slager planted a taser on Scott to justify the shooting but his police report did not reflect that important aspect of the shooting which is indicative of police corruption and the Blue Wall of Silence (No Snitching). Unless something changes, no other officers will be charged in the attempted cover-up of the murder.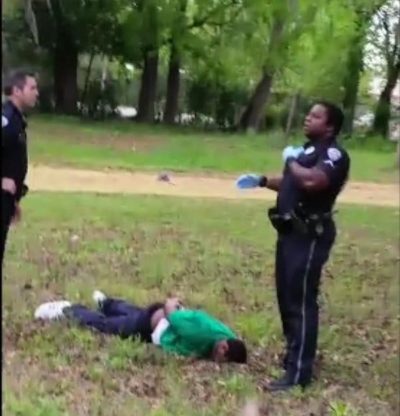 9th Circuit Solicitor Scarlett Wilson who is prosecuting the case said she hasn't seen any evidence for charges against anyone else in connection with the case, but she wouldn't rule that out until reviewing the entire SLED investigative file.
After the shooting, at least two other men came forward with accusations that Slager had used excessive force against them and one of them said he filed a complaint but never heard from anyone from the North Charleston police department investigating the complaint.