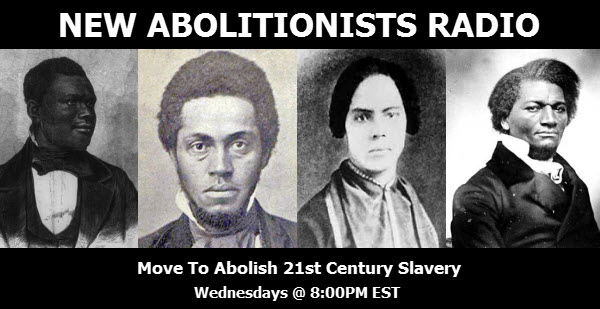 New Abolitionists Radio – Burnings and burials of the Rebel flag w/ artist John Sims
Podcast: Play in new window | Download (0.2KB) | Embed
Subscribe: Google Podcasts | Stitcher | Email | TuneIn | RSS | More
[jwplayer mediaid="13256″]
Download Podcast
Tonight we'll be joined by our guest John Sims, an artist from Sarasota, Florida, who is honoring the constitutional right of self-expression by staging burnings and burials of the Rebel flag, that troublesome symbol of the Old South that many, particularly African-Americans, associate with slavery, white supremacy and state-sponsored terrorism and lynchings.
Our stories include:
• Private prisons in Mississippi routinely extend inmate's sentences by two to three months to leverage extra costs from the state.
• Big-Time Salaries for Part-Time S.C. Judges and magistrates.
• News 4 Investigates' Craig Cheatham examines problematic punishment for profit police departments and courts in the St. Louis area in an explosive documentary called -The Injustice System
• In a shocking admission a former federal judge says: "This is a war that I saw destroy lives," she said. "It eliminated a generation of African American men, covered our racism in ostensibly neutral guidelines and mandatory minimums… and created an intergenerational problem.
We'll tell you more.
• In our #Ferguson is America series, today we focus on the state of Iowa. Week after week the patterns and practices become clearer and clearer. America is Ferguson.
• This week's Rider of the 21st Century Underground Railroad is Shujaa Graham who was framed for the 1973 murder of a prison guard and was sent to San Quentin's death row In 1981 after being found innocent he was finally released from prison.
• Our Abolitionist in profile is Charleston, Sc American Abolitionist Robert Purvis. August 4, 1810 – April 15, 1898.
Expect all of that and more tonight on New Abolitionists Radio.