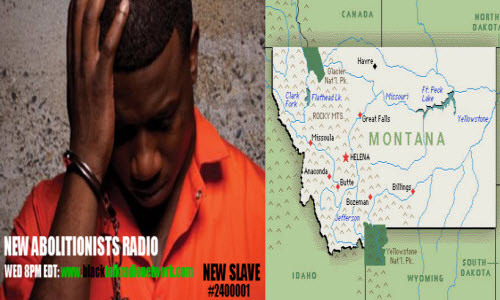 New Abolitionists Radio – #Montana is #Ferguson
Podcast: Play in new window | Download (Duration: 1:58:09 — 54.1MB) | Embed
Subscribe: Google Podcasts | Stitcher | Email | TuneIn | RSS | More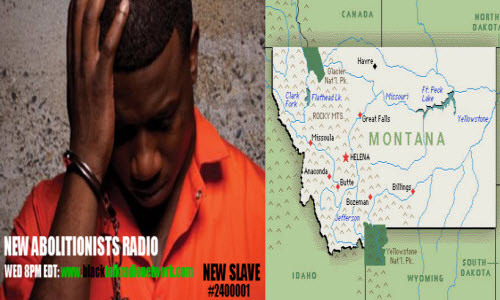 Tonight is open forum as we deviate from usual format. Give us a call and discuss any news you have learned concerning 21st Century Slavery & Human Trafficking.
In the news….
The US government just weeks after President Obama visits a prison, thousands of drug war victims are due to be released with tens of thousands more to be released later. This is big news and a jubilant time for the freed and their families.
US AG Loretta Lynch made the ridiculous statement that she does support mandates to require cops to track those they kill. During the same interview she did say she supports states right's to legalize cannabis.
California is granting amnesty for traffic and non-traffic tickets. Why is forcing the state to give up a sizable chunk of money derived from policing for profit?
Washington State police have a virtual license to kill? The state is discussing revoking that license.
A state population that is 90% white and .06% black. If you've been following the America is Ferguson series you already know how this is going to look. Like someone is hunting black people and throwing them in cages in unbelievably unequal numbers. Today we show that…Montana is #Ferguson.
This week's Rider of the 21st Century Underground Railroad is Eric Caine, 24, and Aaron Patterson, 25, who were tried together in 1989 and convicted by separate juries of stabbing an elderly couple to death on the south side of Chicago. On March 16, 2011, 25 years after his conviction, the state of Illinois dismissed all charges against Caine and Cook
Our Abolitionist in profile is Sarah Remond (1826-1894).
an African-American abolitionist, an eloquent orator, and inspiring leader – who made her first speech against slavery when she was just sixteen.