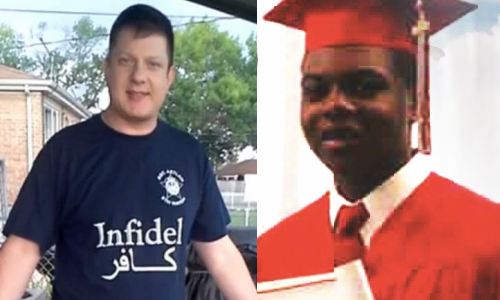 CPD Cop that killed Laquan McDonald reportedly had history of using racial slurs and excessive force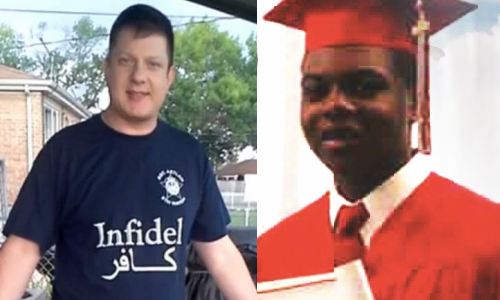 By Scotty Reid
Cook County judge Franklin Valderrama has ruled that the Chicago police must release the graphic video of 17 yr-old Laquan McDonald being mercilessly gunned down by a Chicago Police officer. Valderrama gave Chicago Police until next week to make the video available to the public and that the City of Chicago did not show cause as to why an official record should be withheld.
Laquan McDonald was shot down from behind with his back to officers moving away from them when one officer opened fire on the teen who was not an imminent threat to anyone. McDonald was confronted on the night of October 20, 2014, by officers investigating a 911 call that a man with a knife was trying to break into vehicles. Officers contacted McDonald on a street on the city's South Side. It is being reported that McDonald had a pocket knife and that officers initially attempted to talk McDonald into cooperating in the investigation and were still attempting to talk to him when he started to walk away from officers.
There is no dispute and those who have seen the video of the killing, that one of the officers decided to shoot the young man in the back and continued to shoot after McDonald had fallen to the ground. McDonald was shot over 16 times and appears that only one officer fired his weapon.
According to the New York Times,
"The officer, Jason Van Dyke, is on administrative duty pending an investigation, a spokesman for the Chicago Police Department said. Since at least April, the shooting has been under investigation by a team that includes the F.B.I., the United States attorney's office in Chicago and the Cook County state's attorney's office.".

Jason Van Dyke has also been the subject of numerous complaints including the use of excessive force and racial slurs. As is typically the case with officers that have a history of complaints, none of the complaints were substantiated and Chicago has a history of not disciplining officers.

If you want truth and facts vs lies and fiction, support independent media. http://tinyurl.com/fundblackmedia