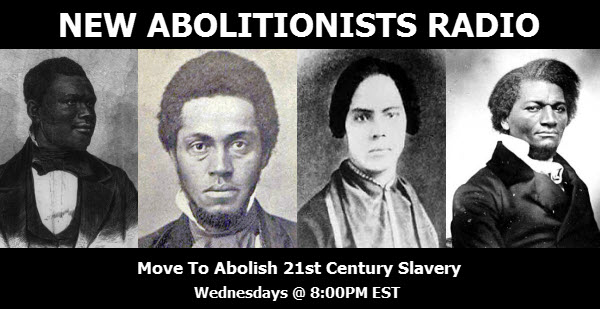 New Abolitionists Radio – The New Age of Slavery in the USA
Podcast: Play in new window | Download (Duration: 1:55:38 — 53.0MB) | Embed
Subscribe: Google Podcasts | Stitcher | Email | TuneIn | RSS | More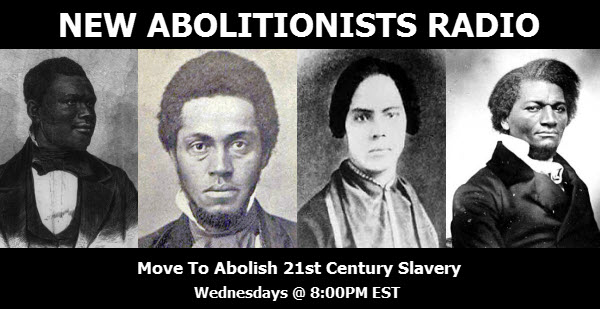 Tune in for two hours of news, information and commentary on legalized slavery and human trafficking.
December 2nd 2015:
• In a bombshell discovery we uncover another story of false arrests by white racist police and court officials. Members of a narcotics investigation squad for the police department in Dothan, Alabama planted drugs and weapons on young black men since the mid-1990s with the approval of their superiors — one of whom is currently the state's Assistant Director of Homeland Security.
• Also in Alabama Alexander City, will no longer jail people who are too poor to pay their fines.
"Previously, the police department had been jailing all those who could not afford to pay without any consideration of their financial situation by the judge," SPLC senior staff attorney Sara Zampierin told ThinkProgress in an email. "These changes abolish that practice and require the court to make the determinations required by the constitution."
• The 1st of the Freddie gray trials began today and the defense actually used all six of their strikes on black people. The majority of which on men of color, many of them younger. Which conforms to many peoples' fears that young men of color may be seen as biased against the police and therefore be excluded from the trial.
We'll discuss it tonight.
• Per request on a need to know now basis, in our America is Ferguson Series we examine the state of Rhode Island.
• This week's Rider of the 21st Century Underground Railroad is Donovan Allen.
A Washington state man who was convicted of killing his mother 15 years ago will be freed from prison after investigators said new DNA tests linked another man to the crime.
• Our Abolitionist in profile tonight is James Forten (1766-1842)
---