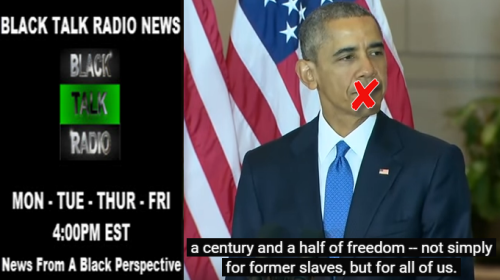 BTR News – President Obama's Bullsh*t Speech on Freedom/Slavery in the USA
Podcast: Play in new window | Download (Duration: 2:00:29 — 55.2MB) | Embed
Subscribe: Google Podcasts | Stitcher | Email | TuneIn | RSS | More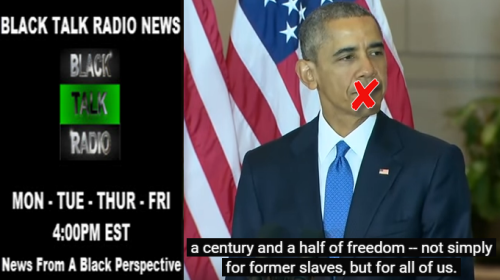 Tune in for an hour or more of news, information & commentary.
The top story today is President Obama's speech at the fraudulent 13th Amendment commemoration ceremony held yesterday in "Emancipation Hall". President Obama is a constitutional lawyer and that makes his lies about the 13th Amendment abolishing slavery is especially egregious.
Abigail Fisher is making headlines again as the spoiled rich little white girl continues to claim she was harmed by Affirmative Action and why she could not get into the University of Texas and not because of her poor academic record. Besides, who is Affirmative Action benefitting the most if not white people?
Lastly, an article argues that we need more Black attorneys just as we need more Black cops. There is a huge fallacy in that argument.
---

If you want truth and facts vs lies and fiction, support independent media.http://tinyurl.com/fundblackmedia