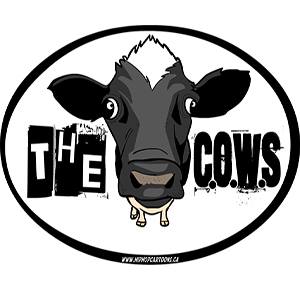 The C.O.W.S. THE HALF HAS NEVER BEEN TOLD Part III
Podcast: Play in new window | Download (75.2MB) | Embed
Subscribe: Google Podcasts | Email | TuneIn | RSS | More
Friday, December 25th 8:00PM Eastern/ 5:00PM Pacific
The Context of White Supremacy
 hosts the third study session on Edward Baptist's 2014 publication, 
The Half Has Never Been Told: Slavery And The Making Of American Capitalism
. Baptist, a White Man, engineered this project to center the enslavement and mutilation of black bodies as the foundation and central economic enterprise of America. He contends that the shackling and forced labor of black people was not an inefficient industrial system, nor would it have come to a natural conclusion on its own. The book chapters are named after body parts to emphasize how the White slave system represented total war on black bodies. 
The Economist
 slammed the book, charged that "
Mr Baptist has not written an objective history of slavery. Almost all the blacks in his book are victims, almost all the whites villains.
" They eventually apologized and 
withdrew their review
. Last week's session emphasized the common, ritual rape of black people that remains an essential component of the White Supremacy system. Baptist highlighted the colossal impact of the Haitian Revolution, and how Whites deliberately minimize and obscure this rebellion when discussing world events.
Listen or Call In With Web Based Flash Phone
INVEST in The COWS – http://paypal.me/GusTRenegade
CALL IN NUMBER: 641.715.3640 CODE 564943#

The C.O.W.S. archives: http://tiny.cc/76f6p