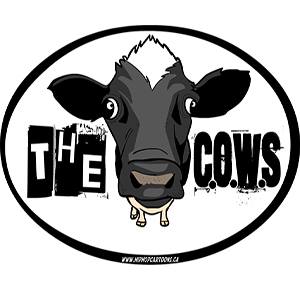 The C.O.W.S. THE HALF HAS NEVER BEEN TOLD Part IV
Podcast: Play in new window | Download (Duration: 3:10:29 — 88.5MB) | Embed
Subscribe: Google Podcasts | Email | TuneIn | RSS | More
Friday, January 1st 8:00PM Eastern/ 5:00PM Pacific
The Context of White Supremacy
 hosts the fourth study session on Edward Baptist's 2014 publication, 
The Half Has Never Been Told: Slavery And The Making Of American Capitalism
. Baptist, a Suspected Racist, crafted this text to center the enslavement and mutilation of black bodies as the foundation and central economic enterprise of America. He contends that the shackling and forced labor of black people was not an inefficient industrial system, nor would it have come to a natural conclusion on its own. The book chapters are named after body parts to stress how the White slave system represented total war on black bodies. Last week's session detailed an 1811 insurrection in Louisiana territory. Hundreds of black people exerted maximum black self-respect and strategized about killing Whites and liberating themselves. Whites vanquished the freedom fighters, and Baptist emphasizes that this was yet another event that galvanized Whites to maintain more complete domination over black people. Chapter three explained "right-handed power" as the ability to dictate and control what will happen in the future. The creation of credit exponentially expanded this concept and allowed for the continued purchase and subjugation of black bodies.
Listen or Call In With Web Based Flash Phone
INVEST in The COWS – http://paypal.me/GusTRenegade
CALL IN NUMBER: 641.715.3640 CODE 564943#

The C.O.W.S. archives: http://tiny.cc/76f6p