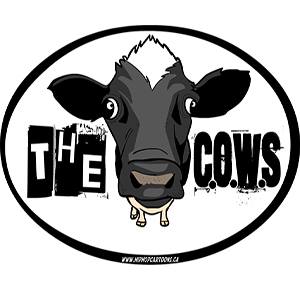 The C.O.W.S. THE HALF HAS NEVER BEEN TOLD Part VI
Podcast: Play in new window | Download (Duration: 3:08:09 — 87.4MB) | Embed
Subscribe: Google Podcasts | Email | TuneIn | RSS | More
Friday, January 15th 8:00PM Eastern/ 5:00PM Pacific
The Context of White Supremacy
 hosts the sixth study session on Edward Baptist's 2014 publication, 
The Half Has Never Been Told: Slavery And The Making Of American Capitalism
. Baptist, a Suspected Racist, constructed this book to focus on the enslavement and mutilation of black bodies as fundamental to the construction and success of America. He produces evidence that the torture and forced labor of black people was not an inefficient industrial system, nor would it have come to a natural conclusion on its own. The book chapters are named after body parts to emphasize how the White slave system represented complete war on black bodies. Last week's session stressed that what White enslavers did to black people should be classified and thought of as torture. He meticulously details how White Brutes thought of newer and more diabolic ways to violate black people and break their will. Baptist also explained how the slave system is designed to force black people to work against individual and collective self interest; every ounce of black toil and ingenuity is to benefit Whites. Last week's session concluded with the significance of slave songs and dance. It's no surprise that minstrel shows and blackface became wildly popular and formed the foundation for American entertainment.
Listen or Call In With Web Based Flash Phone
INVEST in The COWS – http://paypal.me/GusTRenegade
CALL IN NUMBER: 641.715.3640 CODE 564943#

The C.O.W.S. archives: http://tiny.cc/76f6p