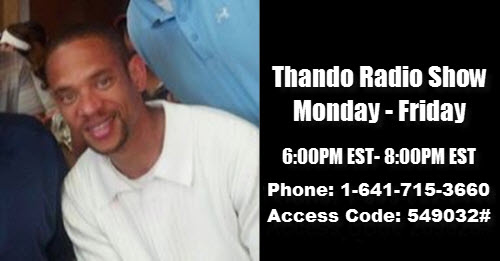 Phone: 1-641-715-3660 ext. 549032# Hit star 6 and 1 to comment on air
Radio Station: Black Talk Radio Network
Listen or Call In With Web Based Flash Phone


6:00PM EST – January 22, 2016 Topic; The first hour of the show will be a MUST HEAR Dre from Canada will be our guest talking about what is happening there and why you should care. The second hour will be about Planet X what is it and what is it's importance? Our other guest will be Chico-Stick to weight-in on both subjects.
---

If you want truth and facts vs lies and fiction, support independent media.http://tinyurl.com/fundblackmedia
Podcast: Play in new window | Download (Duration: 1:58:37 — 54.3MB) | Embed
Subscribe: Android | Email | Google Podcasts | Stitcher | RSS | https://www.blacktalkradionetwork.com/thandoradioshow/