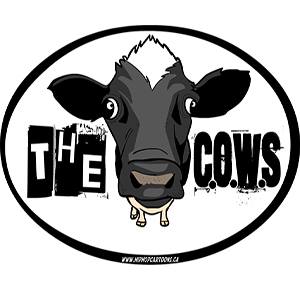 The C.O.W.S. THE HALF HAS NEVER BEEN TOLD Part VII
Podcast: Play in new window | Download (Duration: 3:07:39 — 87.2MB) | Embed
Subscribe: Google Podcasts | Email | TuneIn | RSS | More
Friday, January 22nd 8:00PM Eastern/ 5:00PM Pacific
The Context of White Supremacy
 hosts the seventh study session on Edward Baptist's 2014 publication, 
The Half Has Never Been Told: Slavery And The Making Of American Capitalism
. Baptist, a Suspected Racist, authored this book to center the enslavement and mutilation of black bodies as fundamental to the foundation and success of America. He provides confirmation that the torture and forced labor of black people was not an inefficient industrial system, nor would it have ended naturally on its own. The book chapters are named after body parts to stress how the White slave system represented total war on black bodies. Last week's installment examined how Whites codified religious practices to further support their system of torture and oppression. Baptist quotes a Kentucky enslaver who said, "The great God above has made you for the benefit of the Whiteman, who is your law maker and law giver." Importantly, the book also acknowledges black people who rejected the religion of White Supremacy and saw the hypocrisy of Whites paying lip service to brotherhood and righteousness while they stole and tortured multitudes of black people. This week's session explores Virginia legend and attempted counter-racist Nat Turner.
Listen or Call In With Web Based Flash Phone
INVEST in The COWS – http://paypal.me/GusTRenegade
CALL IN NUMBER: 641.715.3640 CODE 564943#

The C.O.W.S. archives: http://tiny.cc/76f6p