Podcast: Play in new window | Download (Duration: 2:00:08 — 55.0MB) | Embed
Subscribe: Apple Podcasts | Android | Email | Google Podcasts | Stitcher | TuneIn | RSS | More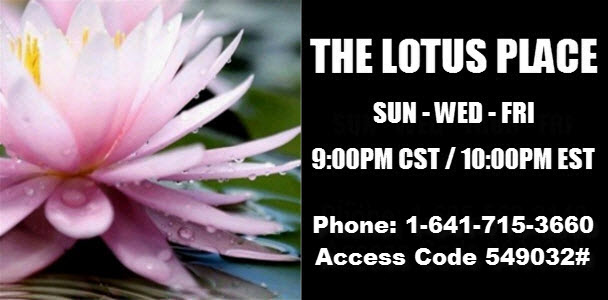 When a past lover calls, do you answer? Is a do- over worth the time?
Should you wait until marriage before having sex or is good sex a priority before deciding to marry?
Delta Cougar responds to your letters about money, relationships, dating, career questions, love, sex, etc. in the Ask Delta segment!
Send letters to thelotusplaceradioshow@gmail.com
Mind, Body, & Spirit w/ Mother Zola Segment
Hot News Topics & More!
Join in the lively discussions that always take place at THE LOTUS PLACE! HOST ~BLACK ROSE
---

If you want truth and facts vs lies and fiction, support independent media.http://tinyurl.com/fundblackmedia