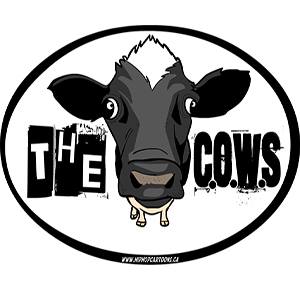 The C.O.W.S. THE HALF HAS NEVER BEEN TOLD Part X
Podcast: Play in new window | Download (Duration: 3:07:44 — 87.2MB) | Embed
Subscribe: Google Podcasts | Email | TuneIn | RSS | More
Friday, February 12th 8:00PM Eastern/ 5:00PM Pacific
The Context of White Supremacy
 hosts the tenth study session on Edward Baptist's 2014 text, 
The Half Has Never Been Told: Slavery And The Making Of American Capitalism
. Baptist, a likely Race Soldier, crafted this work to concentrate the enslavement and desecration of black bodies as fundamental to the foundation and success of the United States. He confirms that the torture and forced labor of black people was not an inefficient industrial system, nor would it have ended naturally on its own. The book chapters are named after body parts to accentuate how the White slave system embodied complete war on black bodies. Last week's session detailed how thieving, conniving, enslavers absconded to Texas when their agricultural endeavors turned sour. Baptist briefly included how White Women "dramatically" increased their public support of slavery during the 1840's – contrary to the much ballyhooed Harriet Beecher Stowe. We also discussed one of the more provocative sentences in the book: "Historians have repeatedly confused 'manhood' and 'resistance' when they have written about slavery." Perhaps Mr. Baptist has a difficult time conceptualizing black "manhood" in the form of Nat Turner or the negro who killed a White overseer in Mississippi.
Listen or Call In With Web Based Flash Phone
INVEST in The COWS – http://paypal.me/GusTRenegade
CALL IN NUMBER: 641.715.3640 CODE 564943#

The C.O.W.S. archives: http://tiny.cc/76f6p