Podcast: Play in new window | Download (Duration: 1:10:35 — 32.3MB) | Embed
Subscribe: Apple Podcasts | Android | Email | Google Podcasts | Stitcher | TuneIn | RSS | More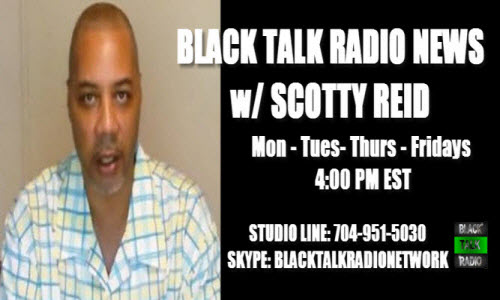 Mr. James Clingman of One Million Conscious Black Voters & Contributors will join us today to discuss an upcoming national news conference the movement will hold on Thursday, February 25, 2016 from 9:00 AM to 12:00 Noon. The press conference will be held at the African-American Civil War Memorial & Museum, 1925 Vermont Avenue, NW, Washington, DC 20001.
The stated purpose of the national news conference is…


"To introduce the One Million Conscious Black Voters & Contributors and our Platform Planks to the National African-American community; to challenge the rights of states to pass laws that contradict the United States' Constitution (especially 'laws of attainder'); to lay claim to being the nation's preeminent "Black Constitutional Patriots;" to remove the clause '…except as a punishment for crime whereof the party shall have been duly convicted…' from the 13th Amendment to the U.S, Constitution; and to call on all like-minded believers in Black self-reliance to join our movement to empower African-Americans economically and politically!"
We'll also get his thoughts on members of the Congressional Black Caucus coordinating with a Black Super PAC to give the impression that all elected Black leaders support Hillary Clinton's campaign for the Democratic party's nomination.
The Congressional Black Caucus PAC says its mission is to elect Black representatives but it has donated very little to the campaigns of Black men and women seeking elected office.
"The CBC PAC works to increase the number of African Americans in the U.S. Congress, support non-Black candidates that champion our interests, and promote African American participation in the political process-with an emphasis on young voters."
In fact, its largest 2016 cycle expenditure is a payment to the executive director Benjamin Branch.
---

If you want truth and facts vs lies and fiction, support independent media.http://tinyurl.com/fundblackmedia