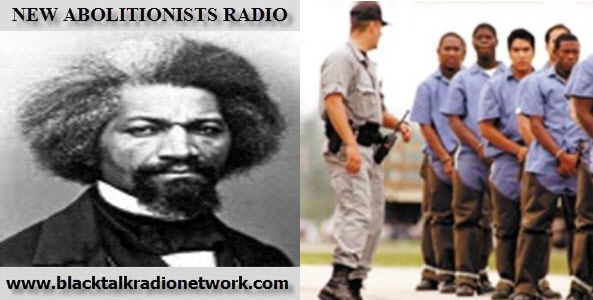 New Abolitionists Radio Weekly 3/2/2016
Podcast: Play in new window | Download (Duration: 2:01:04 — 55.4MB) | Embed
Subscribe: Google Podcasts | Stitcher | Email | TuneIn | RSS | More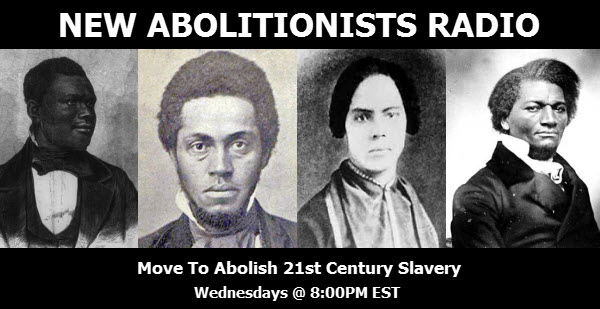 Tune to New Abolitionists Radio for two hours of news and commentary related to 21st Century Slavery and Human Trafficking.
A lawyer says that a Black South Carolina woman died in a jail cell after being deprived of water. Joyce Curnell, 50, died from complications caused by dehydration. This death comes on the heels of a new report on the racist practices of police across South Carolina that has led to huge disparities in arrests.
Also in South Carolina, a police officer has been charged with misconduct in office after defacing a poster in a victim's garage with a racial slur. The officer had responded to call of a domestic disturbance but could not resist an act of racism before leaving the property.
A criminal defense attorney recently took to twitter and went on an epic admonishment of the criminal justice system and specifically against a cop who lied under oath to frame his 17 yr old client for a traffic violation he did not commit.
Los Angeles County in California is spending more than $233,000 a year to hold each youth in juvenile lockup proving once again that children are huge cash cows in the context of mass incarceration and slavery. If the children are placed into solitary confinement, it costs even more to torture them.
A piece of criminal justice reform legislation awaits action by Congress to eliminate the cash bail system in the federal courts and bars states that use money bail from access to desirable Department of Justice grants to law enforcement. The bill seeks to address a two-tiered system for the poor and those with access to resources.
The Human Toll of Jail is a new platform launched by the Vera Institute of Justice that encourages victims of mass incarceration to share their stories with the public.
A rare collector/dealer recently came upon a memoir written in the 1850s by Austin Reed, a black man who spent most of his life in prison. It's the earliest known prison memoir by an African-American writer, and it has now been published as The Life and the Adventures of a Haunted Convict. The memoir is said to link prisons to plantations before the civil war.
Our abolitionist in profile is Grace Greenwood, Author, Poet, Journalist (1823–1904).

If you want truth and facts vs lies and fiction, support independent media.http://tinyurl.com/fundblackmedia